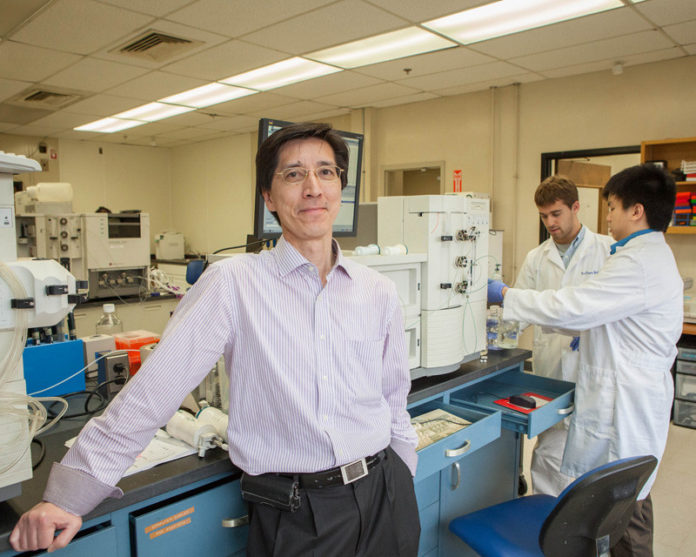 Updated at 3:08 p.m.
PROVIDENCE – ProThera Biologics and Women & Infants Hospital were awarded a $1.95 million Phase II Small Business Innovation Research grant from the National Institutes of Health to study the potential of Inter-Alpha Inhibitor Proteins to prevent and treat neonatal hypoxic ischemic brain injury, the company announced on Monday.
ProThera and Women & Infants had previously collaborated on Phase I of the research, which was also funded by the Rhode Island Science and Technology Advisory Council in 2010.
ProThera will work once again with Dr. Barbara Stonestreet, a neonatal-perinatal specialist at WIH and professor of pediatrics at the Warren Alpert School of Medicine at Brown University, and Xiaodi Chen, a key member of her team, to conduct the Phase II study.
"Hypoxic ischemia brain injury is one of the most significant challenges faced by infants today, and we have great hopes that IAIP can have significant benefit in treating and preventing the effects of this terrible disease," said Stonestreet. "So far, we have seen extremely promising results with this drug, and this new grant will allow us to more fully understand and explore the promise of IAIP."
According to the company, ProThera has invested an aggregate of $12 million in the preclinical development of IAIP, funded primarily from peer-reviewed grants awarded by the National Institutes of Health.
"We are delighted to be working with Dr. Stonestreet on this critical program," said Dr. Yow-Pin Lim, founder and CEO of ProThera Biologics, who serves as principal investigator in the NIH-supported project. "Her extensive knowledge is key to our program's success. Our goals in working with her are to demonstrate the value of IAIP, move IAIP into clinical testing and ultimately make IAIP a key part of the limited therapeutic tools available today to treat these delicate and important patients."
Chris Bergenheim is the PBN web editor.