EAST GREENWICH – Hooper Holmes Inc., doing business as Provant Health, has entered into an asset purchase agreement with Summit Health Inc., a subsidiary of Quest Diagnostics, in which Quest would acquire substantially all of Provant Health's assets for $27 million.
Hooper Holmes is headquartered in Olathe, Kansas. Provant Health Solutions LLC merged with Hooper Holmes in May 2017. Hooper Holmes rebranded to do business as Provant Health in January of 2018.
Quest stated that its expectation is to continue Provant Health's service offerings.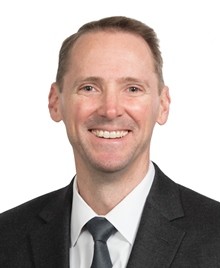 Mark Clermont, president of Provant Health, said in a statement, "We believe that the purchase of Provant Health by Quest will extend greater value to our customers and partners than ever before. Quest recognized that Provant Health's comprehensive services add valuable programs, people and technology to its offerings. Quest's reach in its space is unrivaled, and its knowledge, resources and capabilities will only enhance the experiences of those we serve."
The deal is expected to close in October 2018. The company petitioned for Chapter 11 bankruptcy Monday, in order to facilitate a "rapid 363 sale process."
The 363 bankruptcy sale process allows a company to sell its assets to pay back creditors under the protection of a bankruptcy court.
The company also said it signed a definitive agreement with two lenders for up to $13.6 million to allow the company to operate its business through the closing of the agreement.
According to Provant, the Quest asset purchase agreement takes the form of a "stalking horse" bid, in which the sale is completed after an auction process carried out under the terms of section 363 of the bankruptcy code.
The acquisition is also contingent upon the approval of a sale order of the bankruptcy court.
In a filing, Provant Health included that it "underscores its continued commitment to serving its customers and employees as it undergoes this strategic transition."
As part of the agreement, effective Jan. 1, Quest will consider offering employment to employees of Provant Health and will hire all employees that accept Quest job offers.
In the second quarter 2018, Hooper Holmes reported a $5.1 million loss, compared with a $5.9 million loss in the second quarter 2017. The company reported a $10.3 million revenue for the second quarter, an increase from $8.9 million in the second quarter 2017.
In the company's 10-Q Securities and Exchange Commission filing for the second quarter, Hooper Holmes reported $30.2 million in assets, a $10 million year-over-year decline.
Quest Diagnostics is headquartered in New Jersey. Summit Health is headquartered in Michigan.
"We expect that our acquisition by Quest will position us more strongly for success," noted Jim Fleet, chief restructuring officer/senior executive in charge of Provant Health.
The company did not immediately respond to questions about the expected impact of the acquisition on staffing levels.
Chris Bergenheim is the PBN web editor.