PROVIDENCE – The state's Little Roady autonomous vehicle pilot project will begin service in Providence Wednesday, the R.I. Department of Transportation said Tuesday.
The shuttle will operate seven days a week from 6:30 a.m. to 6:30 pm. with 12 stops between Olneyville Square and Providence Station. The average wait will be 10 minutes. Trip time is expected to be 20-25 minutes each way.
The shuttle is part of a research project to help the R.I. Department of Transportation understand the challenges and opportunities of autonomous vehicle technology.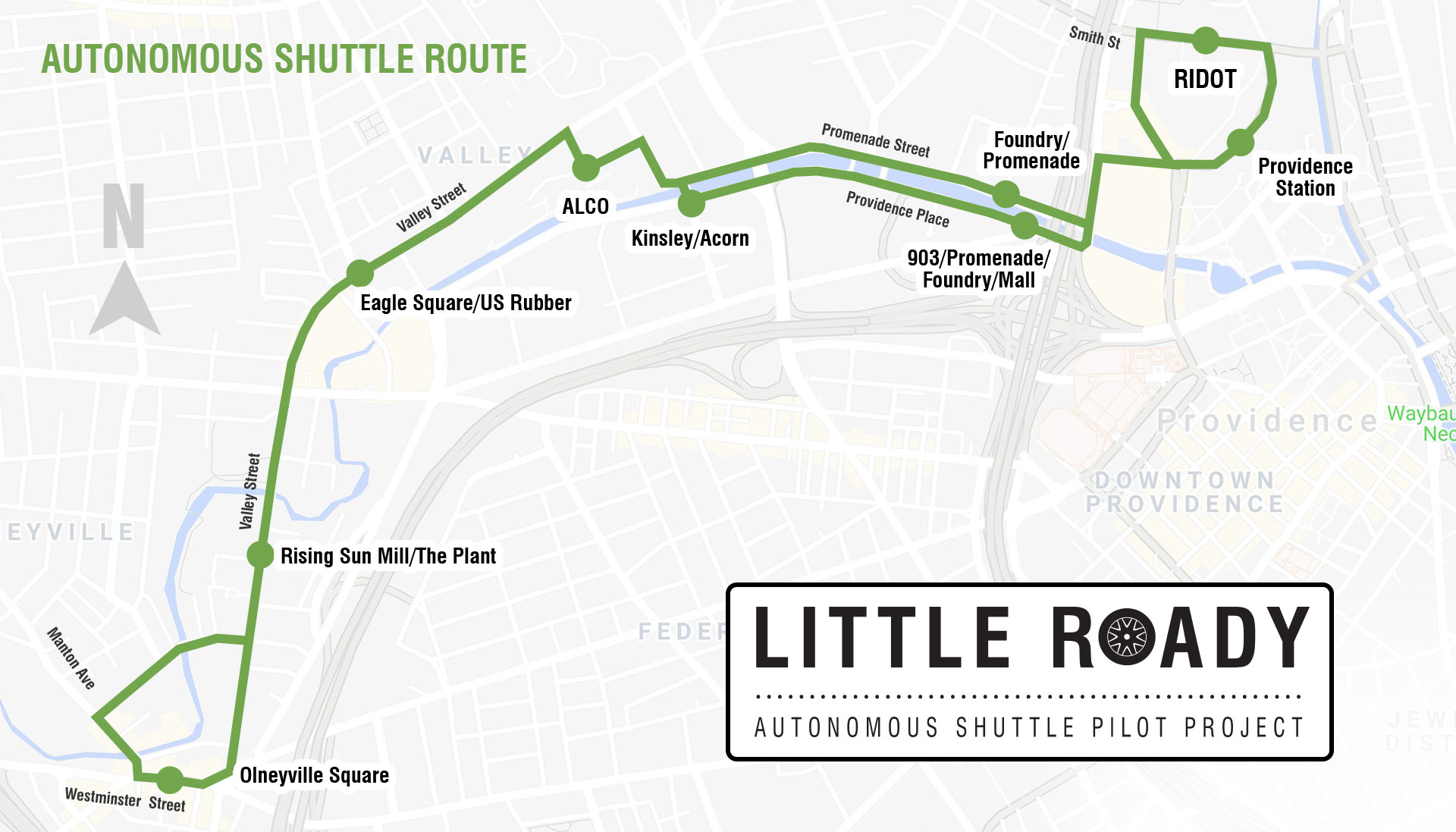 Ahead of the launch, Gov. Gina M. Raimondo and state leaders took a test run Tuesday morning, celebrating the milestone of getting the autonomous pilot shuttle service to the city streets. Service during the pilot program will be free.
"It's always exciting when Rhode Island has an opportunity to lead the way in cutting-edge green technology," stated Raimondo. "This project will provide valuable data for states across the country as we move beyond conventional transit services to provide better, cleaner and more accessible transportation for all."
RIDOT said that project is expected to cost $1.2 million, including funding for an $800,000 public-private partnership with May Mobility Inc., a $500,000 grant awarded by the R.I. Attorney General's Office as part of a settlement with Volkswagen, federal research funds through the Federal Highway Administration and matching state funds. The shuttle service is operated by May Mobility.
The vehicles have been tested at both Quonset Business Park and in Providence ahead of the public launch.