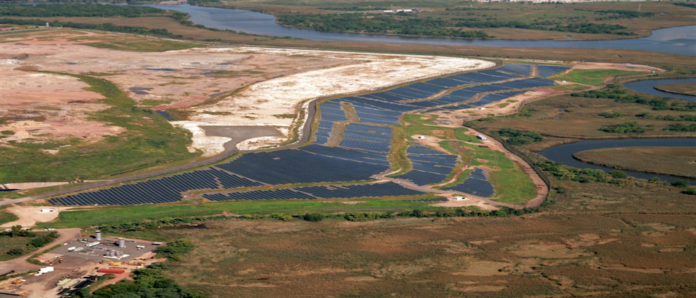 Paul Raducha, of New Jersey based Savannah Energy and Providence based Providence Energy Group has been asked to talk by the New Jersey Department of Environmental Protection at Rutgers University on the development of brownfield renewable energy projects.
The event sponsored by New Jersey Departmnenbt of enviromentakl Protection is "Environmental Funding Creative Financing and In-Kind Resources for Remediation, Economic Development and Renewable Energy Projects on Brownfields" January 30, 2013 at Rutgers University..
Paul Raducha was part of the development team that recently completed a 35 MW renewable energy park on a landfill site in New Jersey. Mr. Raducha focus was on the 4.3 MW solar project that was part of the overall Renewable Energy Park.
As solar project have become larger scale, New Jersey among other states and countries are focused on incentivizing projects to be located on Brownfields thereby preserving open space for higher economic uses for community and/or preserving as green space.  With that comes challenges not found in the development of other renewable energy projects.
The 4.3 MW solar project is the culmination of a 35 Mega Watt (MW) Renewable Energy  Park.  The project is sited on the 200+ acre Middlesex County Landfill in East Brunswick and is the equivalent of providing electricity for over 35,000 houses.
The project has three separate and distinct sub-projects that make up the "Energy Park".
The north end has a Landfill Gas electric generation project that includes a six mile pipeline connecting three landfills (Edgeboro, ILR and Edison) to a gas fired aero derivative turbine power plant that is located at The Middlesex Wastewater Treatment Plant and provides 21 MW of electricity, to the MCUA municipal sewage treatment plant.  This phase of the park received the EPA Project of the Year award in 2001
To the southern end of the landfill, a state of the art landfill gas collection system was installed on 50 acres.   The landfill gas being extracted is used to power 6 Caterpillar 3520 reciprocating engines at the Cinnamon Bay Power Plant. The power plant came online this past summer and produces 10 MW of electricity that is fed into the utility grid providing power for area homes and business.
In addition to the landfill collection system on the southern end, 27 acres was covered with ENN North America 500 watt thin film solar panels the largest panels installed in the United States 4.3MW. The output of electricity is fed into the grid to power area homes and businesses.
Savannah Energy LLC is a  highly experienced  brownfield/landfill remediation and energy development partnership with construction and operational capabilities. We  leverage previous project successes, over 4 decades of experience, and the latest technology to turn Brownfield and landfills, into sources for Green Energy.
Paul Raducha, founder of Providence Energy Group and is one of development team at Savannah Energy, a former Certified Public Accountant has over 10 years of experience in renewable energy starting at Lux Research one of the top "Clean Technology" research firms in the world to the development management and operation of one of the largest landfill renewable energy projects in the United States . He was the CFO of one the largest solar and wind integrator in the United States, which was INC's Fastest Growing Companies 2 years in a row.  He has direct experience in all aspects of renewable energy projects from development, financing, financial analysis, due diligence, project management and asset management.  In 2002 after the impact of 9/11 he hiked the 2,600 miles of the Appalachian trail over a 5 month period
Directly involved in the development, construction, and asset management of a 4.3 MW solar IPP (QF) plant that was the culmination of a 35 MW energy park on the Middlesex County utility Authority landfill (Edgeboro Landfill) in East Brunswick NJ.
Advisory Board Member of the Slater Fund for Smart Grid Technology Investments.
Member of PJM: the largest Regional Transmission Operator (RTO) in the united states and is active on several committees.
A logical proponent of renewable energy, smart grid technology and prudent management of energy resources, has testified before state legislature regarding renewable energy policy and administration.
Mr. Raducha has headed positions as Controller and CFO after working at Peat Marwick one of the largest accounting firms in the world. During his career which provides the guidance and structure to implement prudent management and reporting procedures. Mr. Raducha graduated from Clarion University of Pennsylvania with honors and began his career at KPMG Peat Marwick in Pittsburgh and Hartford.
Paul Raducha
PROVIDENCEnergy group llc
As defined; providence – provident or prudent management of resources.
10 Dorrance St
Suite 700
Providence, RI 02903
Phone:            401-427-0530
Mobile:          401-965-8443
Fax:                 401-633-6498
Email: praducha@providenceeg.com
Website:        www.providenceeg.com