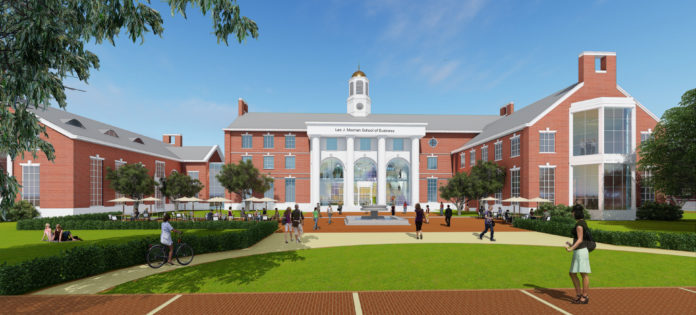 PROVIDENCE – Stonehill College has selected Bond – a Northeast building, utility, civil and energy construction firm – to manage the construction of its new Leo J. Meehan School of Business, a project that will be carried out by the firm's Providence office, Bond announced Thursday.
The project will span 65,000 square foot on Stonehill's Easton campus and will cost $30 million. When completed, it will provide service and studies for students in the areas of accounting, finance, economics, healthcare administration, marketing and management.
"We are pleased to continue our relationship with Stonehill College with the newly established School of Business project," said Dan Ramos, Bond's regional manager, Providence, Rhode Island. "We look forward to working closely with the college to deliver upon this exciting new transformation of the campus, which will elevate the college regionally and nationally."
Bond's collaboration with Stonehill follows recent work on the school's Academic and Welcome Center as well as an athletic and fitness center and a science center. The project is currently in the design phase, with construction expected to begin in Spring 2018 and complete in August 2019. Partners on the project include S/L/A/M Collaborative, Bard, Rao + Athanas Consulting Engineers and Nitsch Engineering.
Kyle Borowski is a PBN contributing writer.