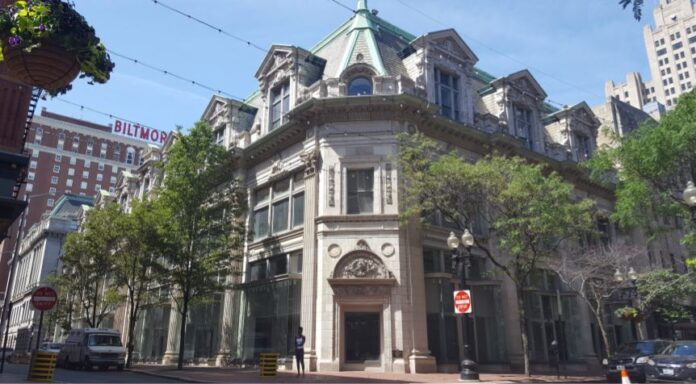 PROVIDENCE – The Providence Committee on Finance is scheduled to consider three new tax stabilization agreements Thursday, along with a TSA amendment, according to a meeting agenda posted this week.
The committee will consider TSAs for properties at 203 Westminster St., 473 Washington St., and for a project located at the properties of 35 and 41 Parade St., 12 Oak St. and 19R Willow St.
The committee will also consider an amendment to a TSA previously approved for McInnis USA Inc.
The committee will make recommendations to be voted on by the City Council.
At the 203 Westminster St. property, the committee will consider a 20-year TSA to Westminster Partners LLC for the proposed Hotel Hive property. The R.I. Commerce Corp. has already approved a $6 million tax-increment financing agreement for the construction. The TSA scales from 6% of base assessed value in year four of the agreement to 99% in year 20.
The TSA being considered for the Parade Street properties is for a project that will develop the former Park View Center for Rehabilitation and an adjacent lot into apartments. The project will see the rehabilitation of one building and the construction of another. The TSA is being sought by RCG Armory Park View LLC and has been requested to last 15 years, scaling from 8.33% of base assessed value in year four to 95% in year 15.
The requested TSA for the property at 473 Washington St. is being considered for BATWITWASH LLC. The request is tied to the construction of a new multifamily residential building. The TSA is requested to last 12 years, starting at 11% of base assessed value in year four and scaling to 95% in year 12.
The committee will also review a request to alter a TSA for McInnis USA. The TSA is for a facility at 39 New York Ave., located in an industrial building owned by ProvPort Inc.
McInnis previously had a TSA related to the construction of a cement-import facility. The TSA alteration consideration said the company has plans to expand its project in 2019 with new construction. The alteration of the TSA would see an extension of the agreement by three years to a total of 15 years. The alteration would also see the reduction of the introductory base assessment paid in year four to 8.33% from 11%, scaling up to 95% by year 15. The full agreed-upon assessed value of the property was said to be $5 million in year four of the TSA.
Chris Bergenheim is the PBN web editor. You may reach him at Bergenheim@PBN.com. 

Want to share this story? Click Here to purchase a link that allows anyone to read it on any device whether or not they are a subscriber.