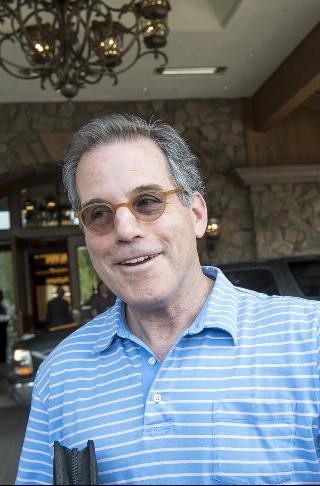 PROVIDENCE – Jonathan Nelson again made Forbes' list of "The World's Billionaires."
The CEO of Providence Equity Partners ranked No. 1030 on the 30th annual list, falling 19 spots from last year's rank of No. 1011, with a net worth of $2 billion.
The only Rhode Islander on the list, Nelson, 60, who founded the $50 billion private equity firm in 1989, studied economics at Brown University and got his MBA at Harvard.
Forbes also mentioned that Nelson last year gave $25 million to launch Brown's Jonathan M. Nelson Center for Entrepreneurship, which opened in the fall.
Nelson shares space on the list with 75-year-old New England Patriots owner Robert Kraft, who came in at No. 315 with a net worth of $5.1 billion.
Ranking higher than Kraft among Massachusetts residents was Abigail Johnson, president and CEO of Fidelity Investments in Boston, at No. 75 with a net worth of $14.4 billion. Johnson, 55, replaced her father, Edward Johnson III, as CEO in 2014. Edward Johnson, 86, was No. 173 on the list with a net worth of $7.6 billion.
The top five billionaires?
Microsoft's Bill Gates, 61, with a net worth of $86 billion; this is the fourth consecutive year Gates has topped the list, and he has been the richest person in the world for 18 out of the past 23 years
Berkshire Hathaway's Warren Buffett, 86, net worth $75.6 billion
Jeff Bezos, 53, CEO, Amazon.com, net worth $72.8 billion
Retailer Amancio Ortega, 80, of Spain, net worth $71.3 billion
Facebook CEO Mark Zuckerberg, 32, net worth $56 billion
Forbes also said it was a record year for the richest people on earth, as the number of billionaires jumped 13 percent to 2,043 from 1,810, "the first time ever that Forbes has pinned down more than 2,000 10-figure-fortunes." The total net worth of the billionaires also climbed 18 percent to $7.67 trillion, another record, Forbes said.