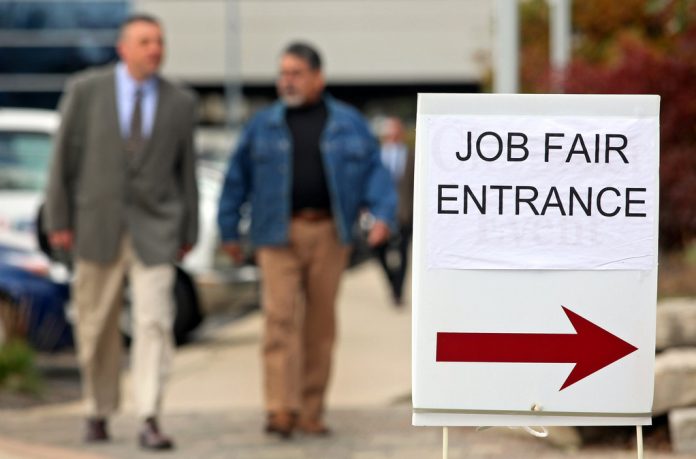 PROVIDENCE – Unemployment in the Providence-Warwick-Fall River metropolitan area declined 0.1 percentage points year over year, not seasonally adjusted, to 5.3 percent in February, according to the U.S. Bureau of Labor Statistics Wednesday.
The civilian labor force in the Providence metro area grew by 7,554 workers to 688,191 in February from a year earlier. The number of unemployed in the metro area declined 167 people year over year to 36,423.
In February, 313 U.S. metropolitan areas had year-over-year increases in nonfarm payroll employment, 69 had decreases, and 6 had no change. Unemployment rates were lower in February than a year earlier in 319 of the 388 metropolitan areas, higher in 48 areas and unchanged in 21 areas.
Nonfarm payrolls in the Providence metro area increased by 7,100 workers, or 1.2 percent, year over year to a total of 581,100 workers.
Rhode Island:
Rhode Island's unemployment rate increased 0.1 percentage points year over year in February to 5.3 percent, matching the Providence metro area. The number of unemployed in the state rose 733 workers in that time to 29,317, while the labor force increased 5,709 to 556,193.
The number of workers on nonfarm payrolls in Rhode Island in February was 487,400, a 6,300 worker increase, or a 1.3 percent uptick, year over year.
New Bedford metro area:
The New Bedford metro area experienced a 0.4 percentage point decline year over year in the not seasonally adjusted unemployment rate in February to 6.7 percent. The labor force in the metro area grew by 1,170 workers year over year to 86,399, while the number of unemployed declined 251 to 5,778 people.
Employees on nonfarm payrolls in the area increased 1.2 percent year over year, not seasonally adjusted, an 800-worker growth, to 66,900 workers.
Chris Bergenheim is the PBN web editor.