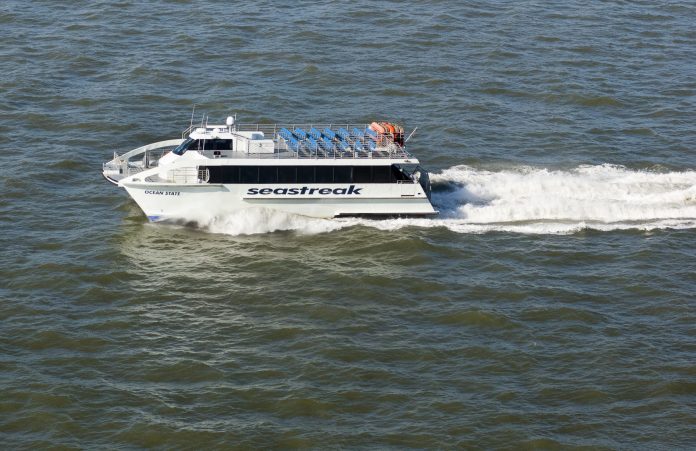 PROVIDENCE – The Providence-Newport ferry service resumed Friday, just in time for Memorial Day weekend.
The ferry will run through Columbus Day weekend this year. Tickets are $10 for adults and $5 for children, seniors and those with disabilities.
The R.I. Department of Transportation and R.I. Commerce Corp. announced this year's ferry schedule will include later ferries to coincide with WaterFire events in Providence.
Last year, the Providence-Newport ferry carried 43,068 passengers, following more than 30,000 passengers in the ferry's inaugural year in 2016.
The ferry will be operated by Seastreak LLC, as it has been in the previous two years.
"The ferry has been a fantastic transportation option, giving Rhode Islanders a new way to take advantage of all that Newport and Providence have to offer. The expanded service is a testament to how successful the ferry service has been," said Gov. Gina M. Raimondo in a statement. "Not only does the ferry offer a way to help control traffic during the busy summer tourism season but it's also a great way for families to see our beautiful state from a new vantage point."