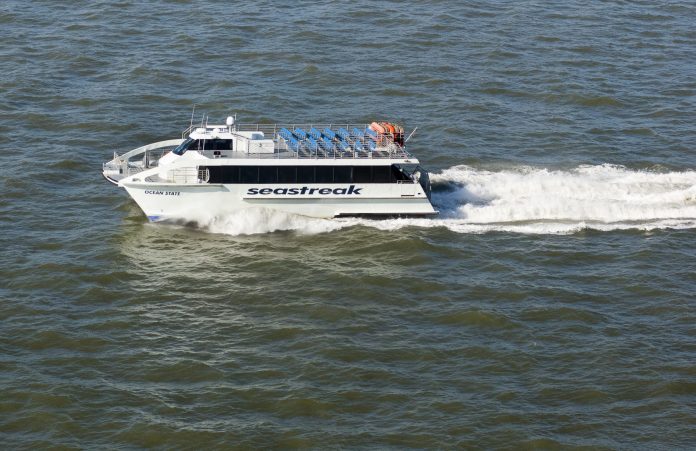 PROVIDENCE – Ferry service from Providence to Newport will resume May 24, the R.I. Department of Transportation announced Wednesday.
RIDOT also announced it will be running weekend service to Bristol from Memorial Day weekend through Labor Day weekend.
Providence-Newport service will run seven days a week with three round-trip routes daily in spring and fall shoulder seasons and four round-trips in peak season and on weekends.
"When we launched this service, we always planned to expand it to other ports of call along beautiful Narragansett Bay," stated RIDOT Director Peter Alviti Jr. "After a successful first year providing service to the Bristol Fourth of July Parade, we decided to expand our service to Bristol throughout the summer. Just like our primary service between Providence and Newport, the ferries reduce congestion, motor vehicle emissions and parking problems."
Tickets will be $11 for adults and $5.50 for children, seniors and those with disabilities. RIDOT said pets and bikes are again allowed at no charge. There will also be free parking at the Providence terminal.
The operation will again be operated by Seastreak using the ferry Ocean State.
"We are pleased Seastreak is returning to Rhode Island and expanding service to Bristol," stated R.I. Commerce Corp. President Jesse Saglio. "Tourism is an important industry, and the ferry is an excellent opportunity for visitors and residents alike to experience the Ocean State."