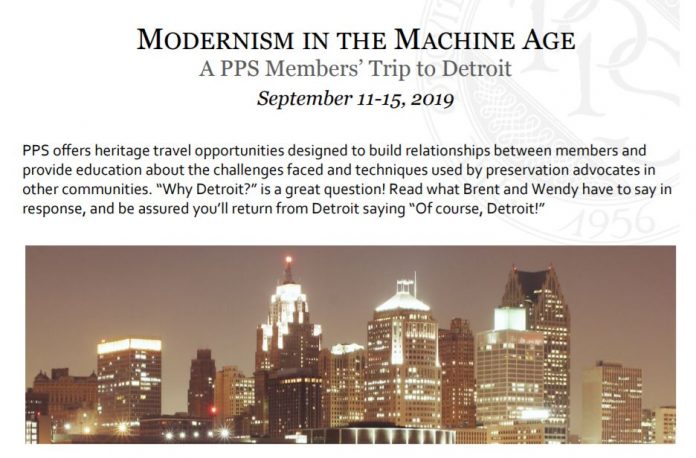 PROVIDENCE – The nonprofit preservation organization Providence Preservation Society has organized a second guided trip to Detroit to take in historically significant buildings, architecture and cultural sites.
The first trip, last September, drew 30 people for a three-day visit and generated a waiting list, according to a note from society Executive Director Brent Runyon.
This year, the society is adding an extra night to the itinerary, called "Modernism in the Machine Age."
The 2019 trip will be from Sept. 11-15 and is available to current members of the organization.
Highlights include a reception at Cliff Bell's Speakeasy, a tour of the revival of downtown Detroit, a tour of the historic Boston-Edison neighborhood and a private group tour of the Art Deco-era Fisher Building, Fox Theatre and Guardian Building.
The group will stay at The Siren Hotel, in the 1926 Wurlitzer Building, recently renovated by ASH NYC, the developer of the Dean Hotel in Providence.
Tour costs, excluding flights and some other expenses, are $1,895 per person for single occupancy and $1,595 per person for a double-occupancy room.
To register, contact the preservation society.
Mary MacDonald is a staff writer for the PBN. Contact her at macdonald@pbn.com.