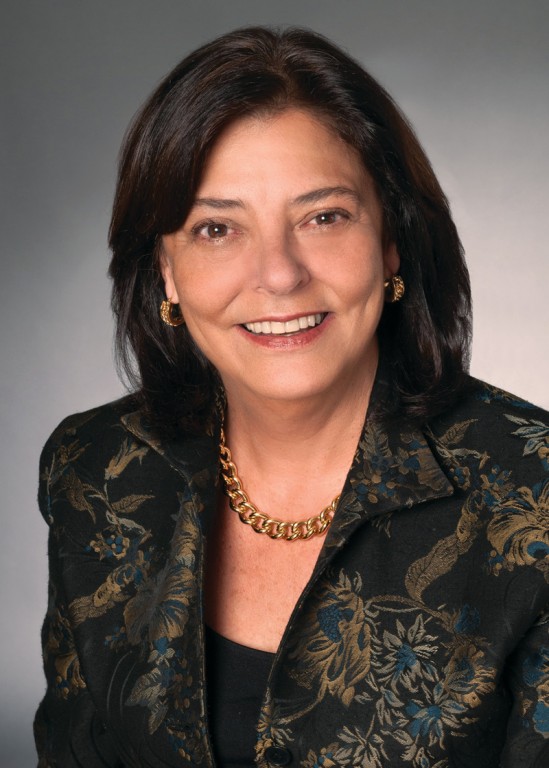 For the past three years, Mary Lu Bilek has been dean of the University of Massachusetts Dartmouth School of Law, where she has supported pursuit of accreditation by the American Bar Association and real-world educational programs for new lawyers. Late last year, the law school launched a Commonwealth Fellows program that discounts tuition by $5,000 for qualified students, lowering the rate from $24,178 to under $20,000 a year.
PBN: What was the impetus for the Commonwealth Fellows program?
BILEK: It provides an expedited application process for those students who qualify. So it's not just to have a more-affordable education. It's to come up with ways to make it easier and possible for people who might not otherwise be on the path to legal education.
Every law school discounts tuition for certain students. Some [scholarships] are pure merit. Many schools do it based on financial need. Every law school is using resources to attract certain students and we thought that as a public law school we should be focused in part on attracting students who are students of the state and who excel academically.
PBN: When UMass law school was provisionally accredited by the American Bar Association in 2012, what did that mean to students who graduate now with a law degree?
BILEK: Provisional accreditation means that any student who enters during that time and graduates will always be treated as having been graduated from an accredited law school, and can sit for the bar in any state.
PBN: What difference has the provisional ABA status made in enrollment and in stature? BILEK: For this school, the big increase in admissions came when the former school, Southern New England School of Law, became part of the University of Massachusetts. That happened in 2010 and that was our biggest class ever.
Getting provisional accreditation has made a big difference in the percentage of applications and students from out of state. Right now, about two-thirds of our students are in state and one-third are out of state. In each year since 2012, the percentage of students from out of state applying and admitted has grown slightly each year.
PBN: When do you anticipate full accreditation?
BILEK: We expect to be considered in 2017.
PBN: Justice Bridge is an incubator that provides affordable legal services to those who can't afford it and practical, professional experience to law graduates. How many graduates will participate this spring?
BILEK: We have nine lawyers in our incubator and we're going to add about 12 more in February. The physical space right now is at 274 Franklin St. in Boston. We're opening a second incubator in New Bedford in February.
PBN: Why New Bedford?
BILEK: New Bedford because we want to serve the community where the law school is geographically located and Dartmouth is exactly between New Bedford and Fall River. And we picked New Bedford because several years ago, the South Coastal County Legal Services had to close its New Bedford office. It continues to serve New Bedford, but it doesn't have a New Bedford presence.
PBN: One of your personal goals is increasing pro bono hours and commitment to public service. Besides Justice Bridge, how have you been able to do this? BILEK: The law school had a pro bono requirement before I got here. What was added was in addition, each student has to do either an externship or a clinic before they graduate. … And each student needs to take a course called Community Legal Research Project. In that course students work in teams on a research project that's real for an agency or organization outside of the law school.
PBN: To what degree do UMass law school and Roger Williams University School of Law compete with or complement one another?
BILEK: I am certain we compete for some of the same students. About 10 percent of our students are from Rhode Island. Most, however, are in our part-time evening program and Roger Williams doesn't have a part-time program. We're a heartbeat away from Interstate 195. Both Roger Williams and us, for our faculty, [we] draw from a national pool, so it's not like we're competing for faculty.
I'm interested in exploring whether there are any ways we can cooperate to expand opportunities for students at each of our schools.
PBN: Is there still a glut in the market for lawyers and how is UMass law school addressing this?
BILEK: We live in a state where 85 percent of the people who get evicted or foreclosed on don't have a lawyer or lose their kids in a custody battle. So, we don't have too many lawyers in Massachusetts. What we don't have as a profession is an economically viable way to deliver legal services to the vast majority of the country. And that's why we started our legal incubator Justice Bridge. •
INTERVIEW
Mary Lu Bilek
POSITION: Dean of the University of Massachusetts Dartmouth School of Law
BACKGROUND: Born in Chicago, Bilek practiced law for five years before joining City University of New York Law faculty in 1985. Moving into an administrative role, particularly as academic dean for the first three deans of CUNY Law, Bilek helped develop and implement curriculum for practice and moved the school toward full American Bar Association and Association of American Law Schools accreditation. She was appointed UMass law dean in 2012.
EDUCATION: Bachelor's degree in philosophy and English, St. Mary's College, 1977; juris doctor in law, Harvard Law School, 1980
FIRST JOB: Bagger and cashier at Thompson's family-owned grocery store in Chicago
RESIDENCE: Dartmouth
AGE: 59