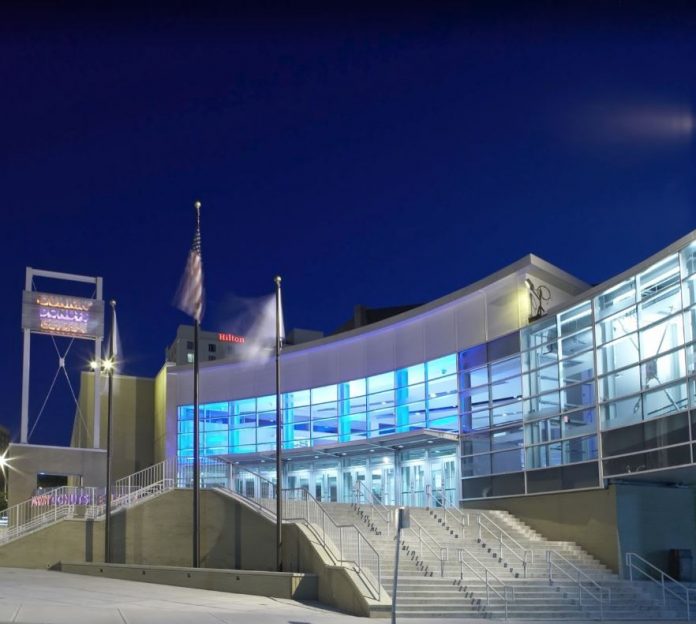 PROVIDENCE – Meetings, conventions and sporting events booked by the Providence Warwick Convention & Visitors Bureau yielded $73.7 million in direct spending in the fiscal year ended June 2018, according to the PWCVB Thursday.
The PWCVB said that events it booked in fiscal 2017 had a direct spend impact of $65 million.
"Meetings, conventions and sporting events are a consistent source of revenue for Rhode Island," stated Martha Sheridan, PWCVB president and CEO. "They are not weather dependent and take place throughout the year, bringing tens of thousands to the area."
The organization used numbers derived from a tool of Destinations International, a professional association for destination marketing organizations and visitor bureaus.
The nonprofit PWCVB and its subsidiary, the Rhode Island Sports Commission, hosted 238 groups that contracted for 112,464 room nights in Providence and Warwick in fiscal 2018, the visitors bureau said. Of those groups, 71 utilized the R.I. Convention Center, the Dunkin' Donuts Center and hoteliers in Providence and Warwick for approximate direct expenditures of $51.9 million.
"Our team works hand-in-hand with the [convention center], the Dunkin' Donuts Center, and hoteliers in Providence and Warwick and throughout the state to layer in business that yields the largest return for our stakeholders and our community," added Sheridan.
The PWCVB also said that occupancy rates for the fiscal year increased 3.4 percentage points year over year to 74.2 percent, while the average daily rate increased nearly $5 to $170.20.
The bureau also noted that its estimates for direct spending may actually be lower than reality, given that not all attendees for events or conferences book rooms through a conference organizer that is working with the PWCVB.
Chris Bergenheim is the PBN web editor.