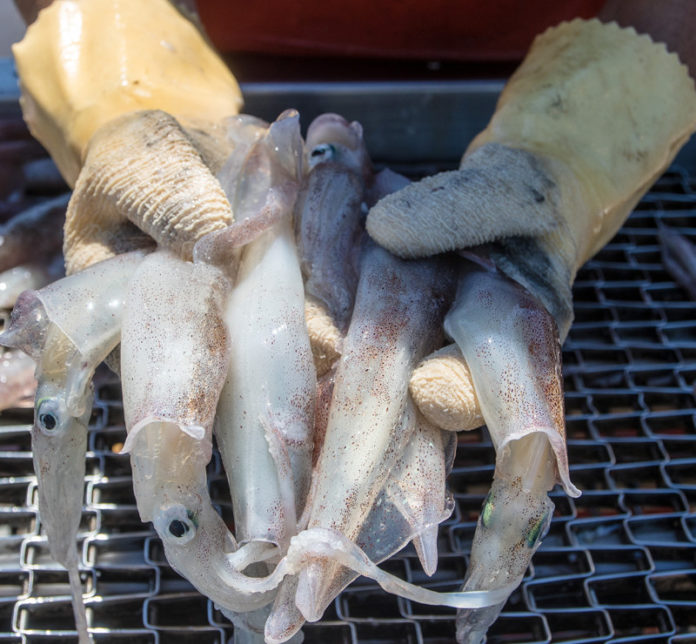 PROVIDENCE – Approximately 82.5 million pounds of seafood were commercially landed in Rhode Island in 2016, an increase of 9.1 percent year over year, according to the National Oceanic and Atmospheric Administration's Fisheries of the United States 2016 report Monday.
The year's haul in the Ocean State was worth a combined $93.9 million, an increase of 14.7 percent.
Rhode Island reported the third most robust commercial fishery market in New England behind Maine and Massachusetts, although Alaska had far and away the largest commercial landings in the United States, at 5.6 billion pounds worth a combined $1.6 billion.
Rhode Island caught 22.5 million pounds of squid in 2016, 16 percent of the national supply and second most in the country to California. While NOAA did not directly give a dollar value to the squid catch, it did say that the average ex-vessel price per pound for squid in 2016 was 69 cents, compared with 49 cents in 2015. At that price, the value of the squid catch last year was $15.5 million.
In the United States in 2016, commercial fisheries landed a collective 9.6 billion pounds of live-weight seafood, valued at $5.3 billion. There were 9 processing plants and 30 wholesale markets in 2016 in Rhode Island. The United States counted 832 processing plants and 2,451 wholesale markets.
New Bedford was the top U.S. port for the value of its catch for the 17th year in a row at a total of $327 million, a $5 million year-over-year increase. The driver of the ranking was scallops, which accounted for 77 percent of the port's 107 million pounds landed (the city ranked 11th in the nation for all landings by pound). Based on a price of $12 per pound of scallop meat, the catch was valued at roughly $274.8 million.
NOAA also looked at recreational fishing in the report. In 2016, the number of out of state anglers increased from 175,000 to 243,000. In-state anglers also increased from 123,000 to 149,000. Nearly 1.2 million recreational trips were taken in Rhode Island during 2016.
Finfish caught and released from Rhode Island recreational boats totaled 3.6 million pounds, a year-over-year decline of 12 percent.
Chris Bergenheim is the PBN web editor.