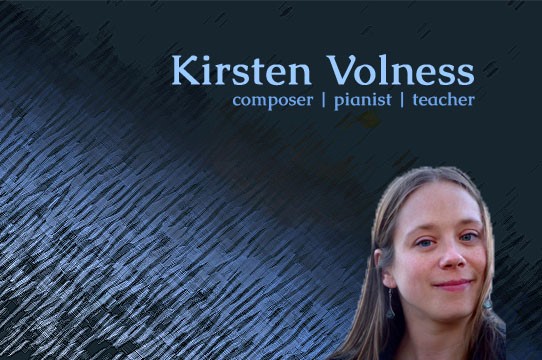 PROVIDENCE – Continuing a 13-year annual tradition, the Rhode Island Foundation announced Monday three $25,000 grants from its Robert and Margaret MacColl Johnson Fellowship Fund were awarded to three Ocean State composers.
Among the nation's largest no-strings attached arts grants, the funds are designed to enable recipients to concentrate on the creative process, focus on personal as well as professional development and expand their portfolio in new directions.
Calling the grants a "rare gift of time," Daniel Kertzner, the foundation's senior philanthropic advisor for funding partnerships, said in prepared remarks: "We are providing the financial resources necessary to enable these artists to advance their work," and the opportunity to "invest in developing their craft."
The 2018 recipients include a folk/indie band founder, a multimedia composer and a University of Rhode Island music composition professor.
Providence resident Jeff Prystowski co-founded folk/indie band The Low Anthem and is co-owner of Eyeland recording studio, also located in the creative capital. Prystowski plans to use the fellowship to travel, research and develop new projects. Among his research for new compositions will be gathering sound from instruments such as a glass harmonica, a vintage ARP synthesizer, a shruti box and a hurdy-gurdy.
"Being the child of a first generation Filipino immigrant, I would love to learn more about the rich musical heritage and folklore traditions of my ancestors in their native language, Tagalog," said Prystowsky.
Also from Providence, the work of multimedia composer Jacob Richman centers on unique performance settings and the incorporation of liver performers and site-specific installations.
"What drives my work is how music and live performance combine seemingly disparate people and places together to form a unified experience," said Richman, who plans to use the grant to develop additional computing tools including robot sound machines and trash organs.
Recent work by Richman includes "roving performances" in which the audience moves with the music to create a better experience. He teaches in the art and art history department at URI and co-directs Providence homeless advocacy music and theater group Tenderloin Opera company.
Also a URI educator, Kirsten Volness teaches music composition and plans to use the funds to produce and promote an electro-acoustic album for strings and piano.
"Releasing this album will greatly increase the possibility of reaching more listeners … [and] immensely expand my opportunities for broader recognition and support in manifesting large-scale projects that seem out of reach at present," said Volness in an accompanying statement.
The three recipients were selected by a panel of four out-of-state judges who are practicing composers. They were chosen based on the quality of work samples, artistic development, creative contribution to the musical composition industry and the possibility for advancement through the $25,000 grant.
While fellowships are unrestricted, the foundation expects recipients to devote "concentrated time" to their research and "engage in activities that further their artistic growth" such as creating new work, training in new technologies or techniques, purchasing equipment or materials, travel and research.
The MacColl Johnson fellowships rotate between composers, writers and visual artists on a three-year cycle. Information about the 2017 recipients, three visual artists, can be found here.
Founded in 2003, the fund has awarded 39 fellowships totaling $975,000 since 2005.
Emily Gowdey-Backus is a staff writer for PBN. You can follow her on Twitter @FlashGowdey or contact her via email, gowdey-backus@pbn.com.