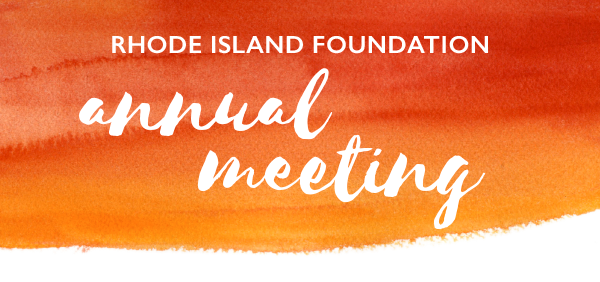 PROVIDENCE – In advance of its May 24 annual meeting, the Rhode Island Foundation has named three organizations and one family that it will recognize with special honors.
"Our annual meeting will bring together the diverse and dedicated donors, nonprofits and community stakeholders that contributed to moving our state forward in 2016. While we will single out four for special recognition, we value every one of the hundreds of partners whose work leads to the educational success, healthy lives and the economic security of all," said Neil D. Steinberg, president & CEO of the foundation.
The four honorees are as follows:
The Champlin Foundation will be given the Centennial Champion Award for its strong and dedicated support of projects and programs that build community in our state, as well as its partnership during the foundation's centennial campaign to restore and preserve Roger Williams Park.
The Center for Women and Enterprise will receive the Community Leadership Award, which recognizes an individual or nonprofit for demonstrating innovation, impact, commitment and leadership in one of the foundation's priority areas. The CWE will be recognized for its work helping women and under-served entrepreneurs to become economically self-sufficient.
The Harold B. Soloveitzik Professional Leadership Award, which recognizes a member of the professional adviser community that has demonstrated an enduring commitment to philanthropy, will be given to the Rhode Island Society of Certified Public Accountants for its philanthropic partnership with the Rhode Island Foundation and RISCPA's community leadership.
The Inspiring Partner Award, which is awarded to donors who have inspired the foundation with a thoughtful approach and commitment to philanthropy, will be given to the Frederick B. Wilcox family to honor the life and legacy of Frederick B. Wilcox and his $28 million estate gift to the foundation, the largest unrestricted donation in the Rhode Island Foundation's history.
The annual meeting is scheduled for 6-7 p.m. on May 24 in the main ballroom of the fifth floor in the R.I. Convention Center. RSVP at the Rhode Island Foundation's website.
Chris Bergenheim is the PBN web editor.