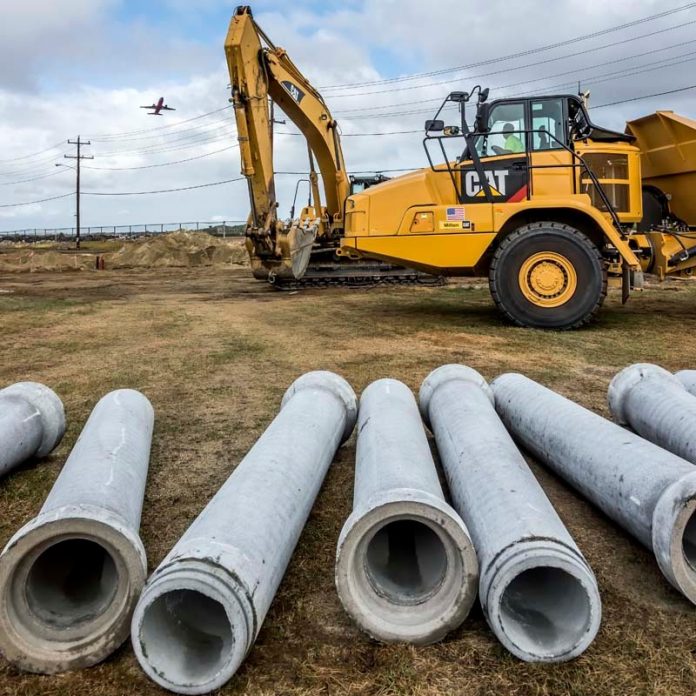 PROVIDENCE – Rhode Island construction employment increased 3.8 percent year over year in August, the No. 28 fastest rate in the country, and the fourth-fastest rate in New England, according to the Associated General Contractors of America Friday.
Rhode Island added 700 jobs over the 12-month period to reach construction employment of 19,000 in August.
New Hampshire had the largest construction employment year-over-year employment growth in the nation at 11.3 percent, reaching 29,600 last month.
The second-fastest August growth rate in the New England region was in Massachusetts at 7 percent, ranking No. 12 in the country, rising 10,700 to 163,500 jobs.
Connecticut had the third-highest growth rate in the region at 6.3 percent, ranking No. 18 in the country, followed by Rhode Island (3.8 percent), Maine (3.2 percent and No. 30 in the country), and Vermont, with a 2.7 percent growth rate that ranked No. 33 in the nation.
New Jersey construction employment declined at the largest rate among the 50 states and the District of Columbia, with a year-over-year decline of 4.2 percent to 149,200.
"Only three states experienced a decline in construction employment over the past year, the fewest number with a decrease since May 2015," said AGCA Chief Economist Ken Simonson. "These results show that contractors still expect to have plenty of work in the months ahead. The question many in the industry are asking is whether they will be able to find enough workers to keep pace with demand."
Chris Bergenheim is the PBN web editor. You may reach him at Bergenheim@PBN.com.