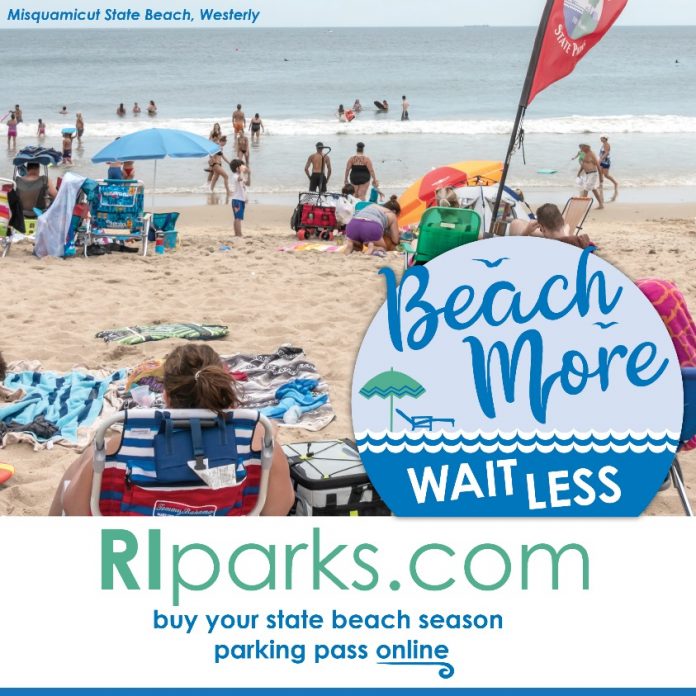 PROVIDENCE – The R.I. Department of Environmental Management announced its "Beach More, Wait Less" campaign, in which beachgoers can buy season passes online or in advance.
According to DEM, the new system is designed to create a more convenient beach-pass buying process and alleviate traffic congestion at beach entrances.
"Our online option is just one way we're working to make our world-class beach facilities more accessible," said DEM Director Janet Coit.
Passes are available online, where beachgoers can buy resident, nonresident or senior beach passes. Those eligible for free passes must continue to get their season pass in person at the Rhode Island State Parks headquarters in North Kingstown, weekdays from 9 a.m. to 4 p.m. and Saturdays from 9 a.m. to 1 p.m., DEM said.
Customers who have bought passes but not received them in the mail may show parking lot attendants their purchase confirmation email for entry.
Online credit card purchases carry a 6% transaction charge; the total for a $30 state resident season pass purchased online is $31.80.
DEM is also offering other in-person opportunities to buy season beach passes at Scarborough, Roger Wheeler and Misquamicut state beaches. Visit the website for details.
Susan Shalhoub is a PBN contributing writer.