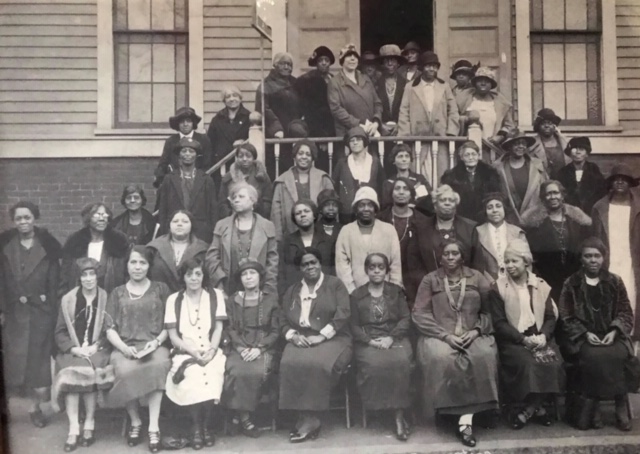 PROVIDENCE – The Rhode Island Historical Society, the Rhode Island Black Heritage Society and the R.I. Historical Preservation & Heritage Commission are celebrating the opening of an exhibit called "The Power of Place in Civil Rights" with a panel discussion and speaking program on Sept. 12 at Aldrich House, 110 Benevolent St.
The exhibit, which will be open to the public at the John Brown House Museum in September and October, will feature the stories of significant places, activities, organizations and people in Rhode Island in the struggle for civil rights.
No admission will be charged for those only viewing this exhibit.
The panel discussion and speaking program is scheduled for 6 p.m. on Sept. 12 at the Aldrich House and will include Nicole Tingle, secretary of the Providence branch of the NAACP. Architectural historians Laura Kline and Gretchen Pineo of the Public Archaeology Lab will also discuss their research and work in documenting 76 sites in Rhode Island significant to 20th-century civil rights.
Also, teachers and educators are invited to attend a professional-development workshop featuring new educational materials and a private preview of the exhibit. The curriculum units are designed for the high school student level, but teachers of all grades are welcome to attend.
The teachers' workshop will begin at 4 p.m., and attendees are encouraged to stay for the 6 p.m. exhibit opening. Those interested in participating should contact Geralyn Ducady, director of the RIHS Goff Center for Education & Public Programs, at gducady@rihs.org.
The work assembling the exhibit was supported by a $49,558 grant from the National Park Service through its African American Civil Rights Grant Program, which assists projects that "document, interpret, and preserve the sites and stories related to the African American struggle to gain equal rights as citizens in the 20th century."
In the first phase of the project, RIBHS researchers conducted interviews, studied primary and secondary sources, and produced a comprehensive study of the state's 20th-century African American civil rights history.
In the second phase, Public Archaeology Lab, working primarily with the RIHPHC, surveyed historic sites, prepared survey sheets and wrote a report that included a context statement, analysis of the group of sites and recommendations for National Register of Historic Places eligibility. The exhibit, teachers' workshop and the release of new educational materials are part of a final phase of the project.

Want to share this story? Click Here to purchase a link that allows anyone to read it on any device whether or not they are a subscriber.