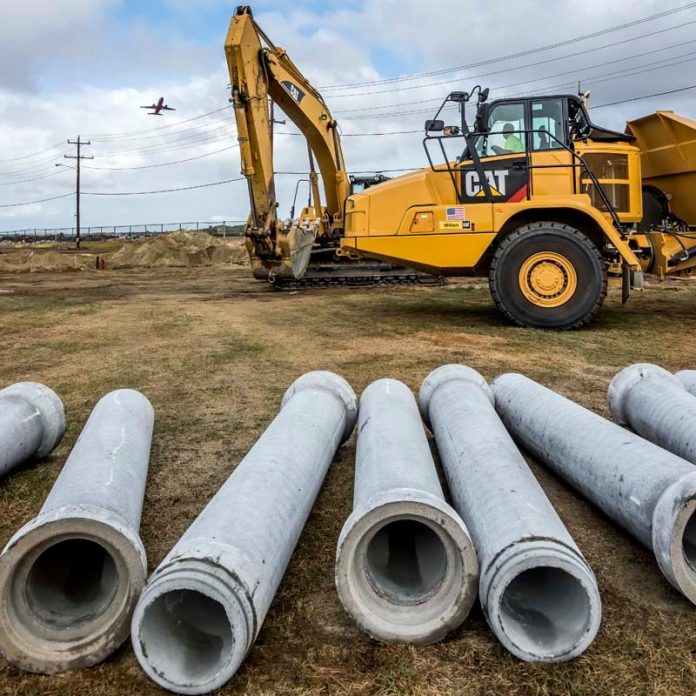 PROVIDENCE – Rhode Island construction employment increased 6 percent year over year in October, or 1,100 workers, to 19,400 construction jobs. The year-over-year growth rate ranked No. 17 in the nation, according to the Associated General Contractors of America Friday.
Rhode Island's October 2017 to October 2018 growth rate was No. 3 for the month in New England, behind New Hampshire (10.3 percent, ranking No. 5 in the nation) and Connecticut (6.6 percent, ranking No. 14 in the country). The Ocean State's growth rate ranked ahead of Massachusetts' 5.4 percent year-over-year growth (ranking No. 20 in the United States, Maine (4.3 percent, ranking No. 26 in the country) and Vermont (0.7 percent, ranking No. 43 in the U.S.)
Arizona ranked No. 1 for year-over-year construction employment growth rate in the U.S. for October at 12.1 percent growth.
"Construction activity continues to expand at a steady clip, with employment growing by more than 10 percent during the past year in five states and by more than 5 percent in another 18 states," said AGCA chief economist Ken Simonson in a statement. "As contractors pay more for labor and most of the materials they use to build, construction costs will climb, potentially dampening future demand for their services."
Read PBN's detailed breakdown of the Rhode Island employment figures for October here.