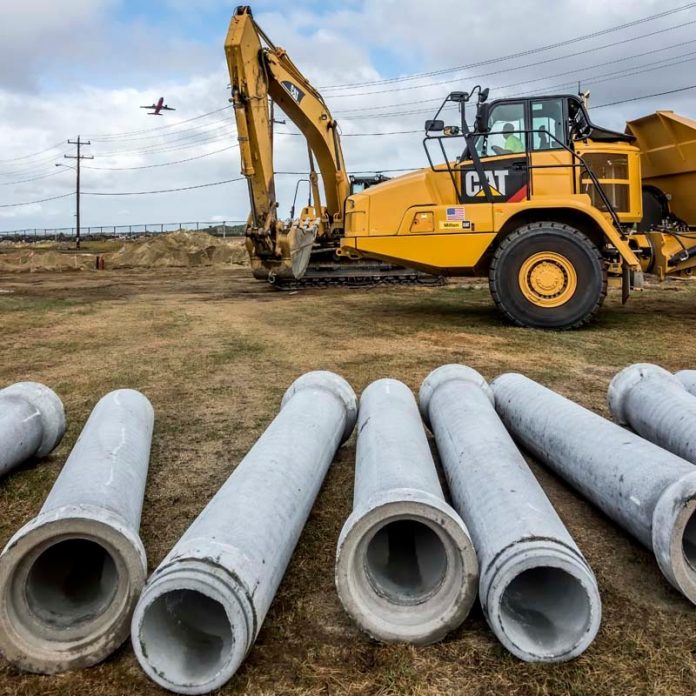 PROVIDENCE – Seasonally-adjusted Rhode Island construction employment increased 1 percent year over year, or 200 jobs, to 19,600, the 35th-fastest-growing state in the nation, according to the Associated General Contractors of America Friday.
Construction employment in the Ocean State ranked No. 3 in New England behind Connecticut (No. 14 in the United States with 4.3% growth to 60,700 jobs) and New Hampshire (No. 19 in the nation with a 3.7% growth to 27,800 jobs).
Rhode Island ranked ahead of Massachusetts' construction employment change year over year, where sector employment declined 0.3% to 157,300 jobs. Maine and Vermont had the sharpest year-over-year construction employment decline rates in the nation. Maine construction employment declined 6.7% to 27,700, while Vermont construction employment declined 7.8% to 14,200.
The fastest year-over-year growth rate for a state's construction sector employment occurred in West Virginia in March, increasing 44.6% to 51,200 jobs when compared with March 2018.
"Although construction has added jobs in many states at a higher rate than the private sector as a whole in the past year, the record number of job openings at the end of February shows contractors would add even more workers if they could," said AGCA chief economist Ken Simonson. "There is no sign of a let-up in the demand for construction workers."