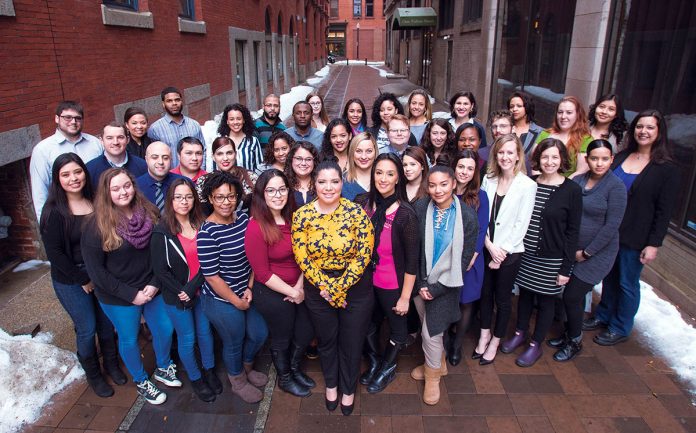 BEST PLACES TO WORK 2018
11. LARGE COMPANIES | R.I. Housing and Mortgage Finance Corp.
Employees in R.I.: 239
Executive Director Barbara Fields
Questions answered by: Barbara Farrand, director of human resources
---
What three words best describe your staff? Talented, dedicated, creative.
What employee benefit is the most popular among staff members? Health/medical benefits.
What employee recognition program does your staff like the most? Milestone years of service.
How do you encourage employee engagement? Employee luncheons every other month, breakfast with the executive director.
What won't you tolerate in the workplace? Violence, fraud, theft.
How do you support professional development and job training for your employees? Education reimbursement, on-site trainings (customer service, Excel, etc.).