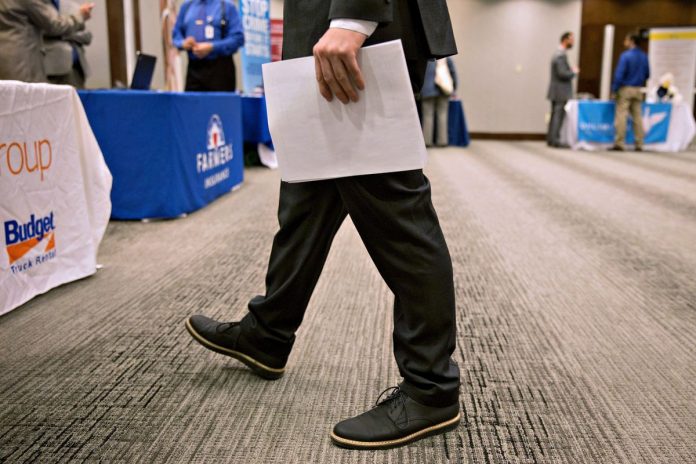 PROVIDENCE – Rhode Island's 4.1 percent unemployment rate in July was the second highest in New England, according to the Bureau of Labor Statistics Friday.
The Rhode Island unemployment rate declined 0.3 percentage points year over year and 0.2 percentage points month to month.
New Hampshire had the lowest unemployment rate in the region at 2.7 percent in July, followed by Vermont at 2.8 percent.
Maine had the third-lowest unemployment in the region at 3 percent, ahead of Massachusetts at 3.6 percent.
Only Connecticut had a higher unemployment rate in the region at 4.4 percent.
Rhode Island nonfarm payrolls totaled 503,800 in July, seasonally adjusted. The Ocean State labor force totaled 561,917, a 1.3 percent increase year over year.
The number of unemployed in Rhode Island declined 4.5 percent year over year to 23,294 from 24,394 in July 2017.
In July, unemployment rates were lower in 11 states, higher in two and stable in 37 states and the District of Columbia, BLS said. Hawaii had the lowest U.S. unemployment rate in July at 2.1 percent.
Chris Bergenheim is the PBN web editor.