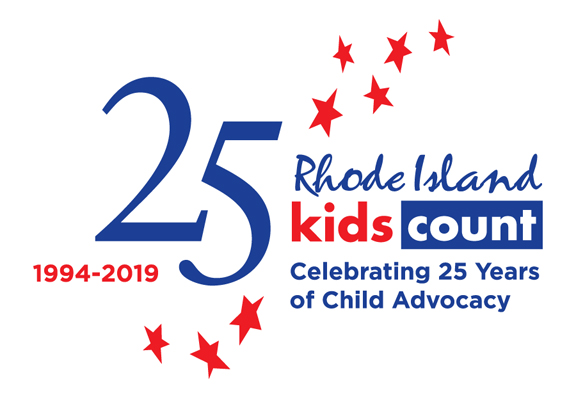 PROVIDENCE – The percentage of Rhode Island children living in poverty continues to decline, edging down to 16.6% in 2017 from 17% a year earlier, according to the latest Rhode Island KIDS COUNT Factbook released Monday.
That was one of the positive findings of the 25th edition of the report that details the well-being of children statewide through data in five categories: family and community, economic well-being, health, safety and education.
The findings weren't all positive.
While markers such as the percentage of children without health insurance coverage and the amount of juvenile crime have declined, the 2019 KIDS COUNT report found an increase in reports of child abuse and neglect in Rhode Island. The report also highlighted a wide disparity in college access when examined by family income, race and ethnicity.
The annual report, intended to be a guidebook for state policymakers and leaders, was presented at a policy breakfast Monday that was attended by hundreds of community leaders.
The lower percentage of poor children in Rhode Island, which has dropped steadily from 19.8% in 2014, is attributable to a healthy economy that has persisted in recent years, said Elizabeth Burke Bryant, Rhode Island KIDS COUNT executive director.
"As we have seen Rhode Island unemployment continue to improve, we do see it reflected in child poverty numbers," Burke Bryant said in an interview before the report's release. "That's good news."
But there is much more to do, she added, pointing to data that shows 31% of black children and 40% of Latino youngsters were members of families with incomes below the poverty threshold between 2013 and 2017.
Burke Bryant said the state needs to take a "two-generational approach" to education, providing high-quality schooling for youngsters in poverty and job training for their parents.
"Education has been the road out of poverty," she said. "The large majority of jobs require at least some college."
Burke Bryant applauded proposals by Gov. Gina M. Raimondo to move toward universal pre-kindergarten and to expand the tuition-free Rhode Island Promise program to Rhode Island College.
She noted that data in the KIDS COUNT factbook shows 26% of graduating high schoolers in 2017 from lower-income families enrolled in a four-year college, compared with 58% of students from higher-income families.
Looked at another way, 25% of Latino students and 31% of black students enrolled in a four-year college, compared with 49% of white students and 50% of Asian students.
Data shows Rhode Island's postsecondary education "pipeline" needs improvement, too, according to Burke Bryant. The report shows that 81% of Rhode Island's high school freshmen in 2008 went on to get a diploma, 72% enrolled in college and 34% completed college within 10 years.
"It's a long journey and we have to support our students all the way through," Burke Bryant said.
Rhode Island maintained its high rate of insured children – 98%, third highest in the United States – but Burke Bryant said a shortage of "high-quality mental-health services" is a concern. According to the factbook, 36% of Rhode Island children ages 3 to 17 who needed mental treatment or counseling in 2017 had trouble obtaining care.
Because youths with mental-health conditions are at increased risk of suicide, "this is a very serious issue," Burke Bryant said.
The report also found that the state Department of Children, Youth and Families saw a spike in the number of children maltreatment reports, climbing to 21,837 reports in 2018 from 15,945 in 2017, a 37% increase.
Burke Bryant attributed that rise to recent child deaths raising awareness about reporting suspected abuse cases, as well as increased reporting requirements for people such as teachers. Still, she said, seeing such an increase "is always distressing."
Among the positive trends highlighted in the factbook, data shows that more at-risk families are enrolled in home-visit programs coordinated by the state. The programs have showed children who participate in these programs show improved language, cognitive and social-emotional development and are less likely to experience abuse and neglect. The report said 1,278 family were enrolled in 2018, an increase from 174 in 2012.
Also, the number of juvenile crimes fell to 4,403 cases in 2018, a drop of 41% from 7,493 in 2010.
Burke Bryant attributed that improvement to early-intervention youth programs that provide at-risk children with mentors and connecting to jobs.
William Hamilton is PBN staff writer and special projects editor. You can follow him on Twitter @waham or email him at hamilton@pbn.com.