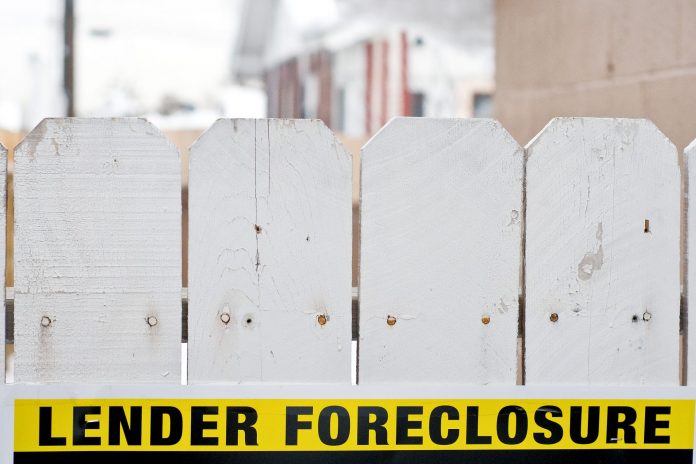 PROVIDENCE – The rate of 30-day-or-more delinquency on mortgages in Rhode Island stalled in March at 4.8%, with no change from one year prior, according to CoreLogic Tuesday.
Nationally, the mortgage delinquency rate declined 0.3 percentage points from 4.3% to 4% year over year in March.
Rhode Island was not alone in the stagnation. While nationally the mortgage delinquency rate declined, the delinquency rate did not decline year over year in five of six New England states, with New Hampshire being the outlier with a gain of 0.1 percentage points to 3.4%.
"The increase in the overall delinquency rate in 42% of states most likely indicates many Americans were caught off guard by their expenses in early 2019," said Frank Nothaft, chief economist at CoreLogic. "A strong economy, labor market and record levels of home equity should limit delinquencies from progressing to later stages."
Rhode Island had the fourth-highest mortgage delinquency rate in New England. Colorado had the lowest rate in March at 1.9% while Mississippi had the highest at 8.2%.
New England mortgage delinquency rates in March:
New Hampshire: 3.4%
Vermont: 3.4%
Massachusetts: 3.8%
Rhode Island: 4.8%
Connecticut: 5%
Maine: 5%
Despite the stagnation in mortgage delinquency rates (those mortgages 30 days or more late with payment) in Rhode Island, the serious delinquency rate (mortgages 90 days or more behind in payments) in the state declined 0.4 percentage points year over year in March to 1.7%. Nationally, the serious delinquency rate declined 0.5 percentage points to 1.4%. The serious delinquency rate also declined in every state in New England in that time.
Foreclosure rates in Rhode Island also ticked down year over year from 0.7% to 0.6% in March.
The Providence-Warwick-Fall River metropolitan area mortgage delinquency figures for March:
30-day-or-more delinquency: Unchanged year over year at 4.8%
Serious delinquency: Declined 0.4 percentage points to 1.7%
Foreclosure rate: Declined 0.2 percentage points to 0.6%
The full report may be viewed online but may require free registration.
Chris Bergenheim is the PBN web editor. You may reach him at Bergenheim@PBN.com.