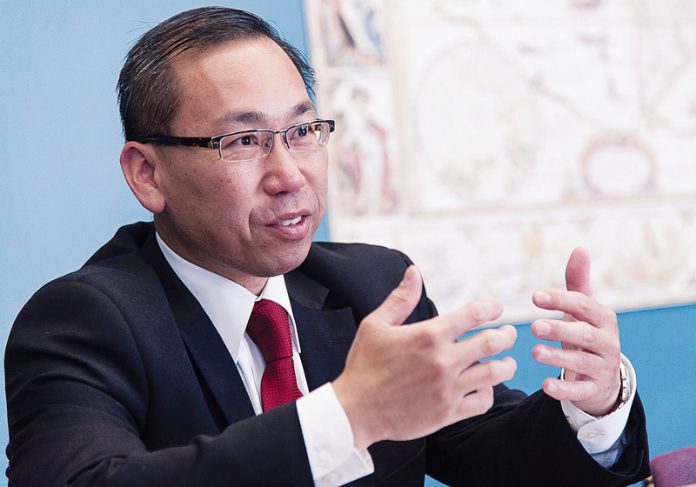 PROVIDENCE – The R.I. Supreme Court ruled in favor of Cranston in a long-standing legal battle over frozen pension benefits filed by a group of retired Cranston police and firefighters, the court announced Monday.
R.I. Superior Court previously had found in favor of the defendants, which includes the city's public finance officials and Mayor Allen W. Fung in July 2016.
The plaintiffs, the Cranston Police Retirees Action Committee, a group which includes both police and firefighters, had appealed the decision to the R.I. Supreme Court.
The litigation had its origin in 2012, when Cranston froze the cost-of-living adjustments related to police and firefighter pensions for a decade in a move it said was to shore up the financial health of the pension program.
A class action lawsuit by public safety workers forced a settlement that suspended COAs for alternating years for a decade and for diminished COLAs (the original COLAs had been compounded 3% adjustments) in years 11 and 12 of the settlement. Most public safety city retirees in the plan settled at that point. CPRAC members, however, did not and continued with litigation against the city, arguing that the city had violated the contracts clause of both the Rhode Island and U.S. Constitutions, among other complaints. At the time of the trial from this litigation in 2013, CPRAC had 71 members.
The pensions liabilities at the time that benefits suspensions were announced were significant. By 2012, according to Fung, the pension was funded at 16.9%, qualifying for "critical status," according to state guidelines set force in the pension reform law passed in 2011, prompting the move to alter the pension agreement by means of city ordinances.
In a concurrence with the judgment that upheld the results of the Superior Court litigation, Justice William P. Robinson III wrote, "It is with a decided lack of enthusiasm and only after prolonged research and reflection and hesitation that I concur in the result reached in the opinion of the Court in this case; and I do so in a decidedly "dubitante" [a Latin phrase meaning doubtful about a legal proposition but hesitant to say it is wrong] frame of mind."
Robinson wrote of the contract element of the case, "In my heart of hearts, I think that we, as a nation and as a state, have strayed too far from what the Contracts Clauses were clearly mean to prohibit: i.e., any law impairing the obligation of contracts."
Chris Bergenheim is the PBN web editor. You may reach him at Bergenheim@PBN.com.