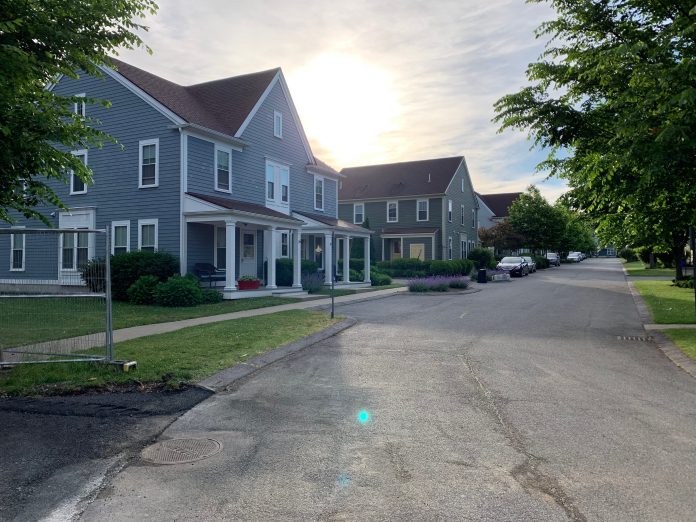 BARRINGTON – Nearly six years after a town resident challenged the property tax assessment of a low- and moderate-income housing development, the state Supreme Court has upheld the town's position.
In a June 3 decision, the court found in favor of Michael R. Minardi in his capacity as the town's tax assessor.
The plaintiff, Gary M. Morse, of 2 Westwood Lane, initially argued that his property was over-taxed by the assessor in 2012, as a result of what he viewed as the "under-taxing" of the Sweetbriar development.
He later expanded his challenge to the Palmer Pointe project, off Sowams Road, in a lawsuit.
Sweetbriar is a low- and moderate-income development of 50 units, located off Washington Road near Bay Spring Avenue. The project was developed by the East Bay Community Development Corp., which also later built the Palmer Pointe project. Sweetbriar is now owned by Sweetbriar L.P.
Morse appealed to the tax assessor, then Barrington's Tax Board of Review, after the town council approved a tax assessment of 8% of gross rental income for the Sweetbriar project. At the time, the town was considering a similar formula for Palmer Pointe, according to the Supreme Court.
When rejected by the town, Morse filed suit in Superior Court and later appealed its decision when it backed the town.
Morse argued that because Sweetbriar involved new construction of homes, it did not qualify for the lower tax rate, which he asserted should only have applied to existing units that underwent substantial rehabilitation.
"Morse also alleged that the 'unlawful' lower tax rate for the Sweetbriar development resulted in his paying proportionately higher taxes on his property, in order to sustain Barrington's budget," the Supreme Court wrote.
Mary MacDonald is a staff writer for the PBN. Contact her at macdonald@pbn.com.