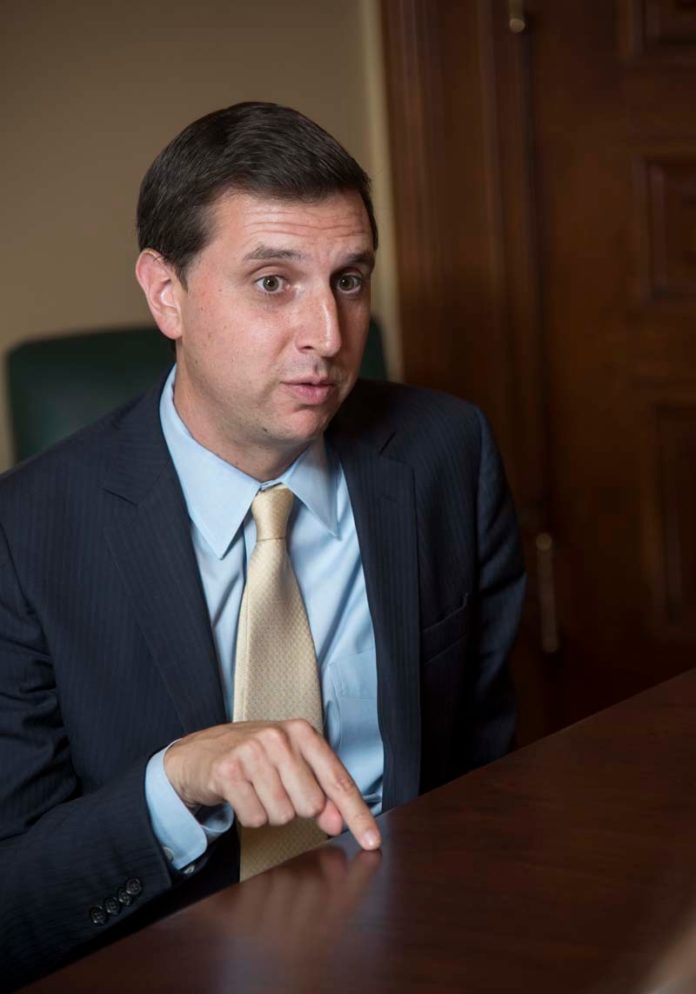 PROVIDENCE – A host of millennial-age elected officials last week wrote a letter to federal lawmakers, urging the rejection of the congressional Republicans' tax-cutting legislation.
The group wrote the bill would have a negative impact on younger U.S. citizens.
"This bill represents a massive tax increase on many young people in Rhode Island, while benefiting the wealthiest Americans and dramatically reducing taxes paid by corporations," according to the letter.
The letter was signed by a host of Rhode Island elected officials, who argued the federal legislation, dubbed "Tax Cuts and Jobs Act," would penalize the millennial generation.
By example, the letter details how the bill eliminates the deduction on student loan interest, taxes college and university endowments, eliminates the Rhode Island first-time homebuyer tax credit and raises interest rates on student loans.
The group wrote it is also concerned the legislation would expand the federal deficit by $1.5 trillion over the next decade.
The letter was addressed to U.S. Rep. Kevin Brady, a Texas Republican, who serves as chairman of the House Ways and Means Committee. Rhode Island's Congressional delegation also received copies.
U.S. Senate Republicans have also introduced a tax-cutting bill.
"While we agree on the need for common-sense tax reform, [the House bill] is short-sighted and unsustainable," according to the letter. "We urge Congress to reject this proposal in its current form, and fight for fair tax treatment for Americans, regardless of age."
The signers of the letter included:
Seth M. Magaziner, R.I. general treasurer
Sen. Adam J. Satchell, D-West Warwick
Sen. Ryan W. Pearson, D-Cumberland
Rep. Aaron Regunberg, D-Providence
Rep. Joseph J. Solomon Jr., D-Warwick
Rep. Evan P. Shanley, D-Warwick
Rep. Shelby Maldonado, D-Central Falls
Rep. Katherine S. Kazarian, D-East Providence
James A. Diossa, Central Falls mayor
Councilor Thomas W. Kane, Cumberland Town Council
Kellie DiPalma Simeone, chair of Middletown School Committee
Councilor Sandra Cano, Pawtucket City Council
Councilor Meghan E. Kallman, Pawtucket City Council
Andrew V. Kelly, member of Portsmouth School Committee
Councilor Jeremy Rix, Warwick City Council
Eli Sherman is a PBN staff writer. Email him at Sherman@PBN.com, or follow him on Twitter @Eli_Sherman.