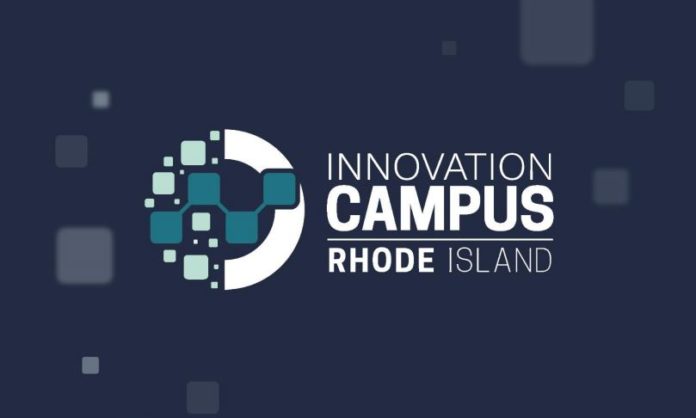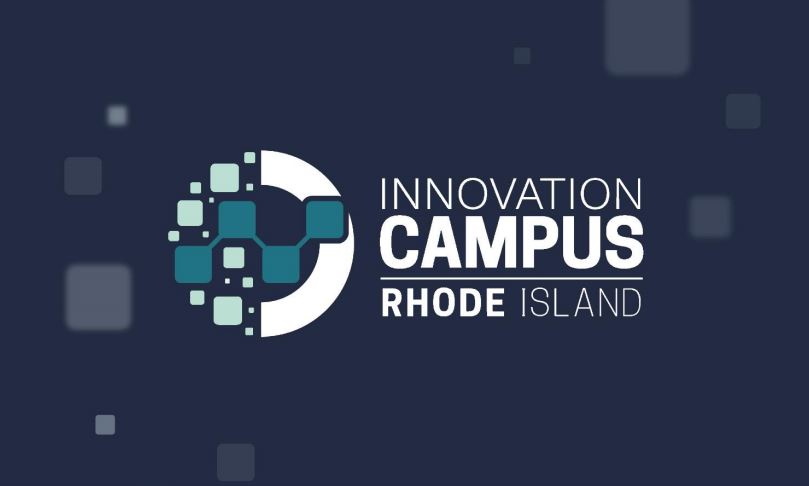 PROVIDENCE – The R.I. Commerce Corp. has received 16 responses to its solicitation for proposals to create an innovation campus associated with the University of Rhode Island, attracting interest from partnerships that include IBM, Raytheon, Cisco Systems, Tiffany & Co., an affiliate of Johnson & Johnson Inc. and a subsidiary of Alphabet, the parent company of Google.
Voters in Rhode Island authorized a $20 million bond issue in 2016 to spark the creation of at least one innovation center, with the goal of fueling academic research that can translate into new commercial products and create businesses and jobs.
The innovation campus, or campuses if the state opts to select more than one aspirant, is required to be affiliated with URI, but does not have to be located at its Kingston campus.
In a news release, Commerce RI on Friday identified the list of applicants, the partners and the executive summaries for each application. Commerce Secretary Stefan Pryor, in a statement, said the response is exactly what the state had hoped to receive.
The various plans seek state funding ranging from $1 million to $11.5 million. The selection process is designed to require projects to at least match the amount of state funds requested.
"It's exciting to see the high-quality applicant pool that this competition has attracted," Pryor said. "Among those submitting are existing Rhode Island institutions and companies, as well as aspiring ones. And the fields they represent are varied."
The responses include partnerships with multiple universities. Ben-Gurion University of the Negev, a leading research university in Israel, and Arizona State University, are identified as partners in two applications.
Within Rhode Island, Brown University, Rhode Island School of Design, Roger Williams University and the Community College of Rhode Island are academic partners in various applications.
According to the executive summaries, the partnerships include research into medical devices, biotechnology, materials engineering, energy system security and resilience, and food system research.
The full list released by Commerce RI follows:
Anbaric Development Partners LLC, TxGrid 1 LLC, Schneider Electric, Ramboll, Intersection (an Alphabet company), paired with URI. This project, called the URI Microgrid Innovation Campus, would create a clean-energy microgrid at URI's Kingston campus and an advanced control center at a nearby location. The project proposes to create a sustainable-energy system to allow the university to meet resilience and sustainability goals.
Arizona State University, Ben-Gurion and URI. Called the ASU-Rhode Island Innovation Center, this project would create a 7,500-square-foot hub at a URI property for research in cybersecurity, data analytics and the internet of things. The applicant seeks a $6 million commitment and would provide the same amount in matching funds.
Cambridge BioLabs and Wexford Science & Technology, paired with URI. This would create a Rhode Island Innovation Campus in Providence, in the Interstate 195 Redevelopment District. BioLabs, which operates a shared biological lab space in Cambridge, Mass., and Wexford, which is building the initial phase of a Providence-based innovation center, are seeking $9.9 million from the state to establish a biolab as part of a second phase of development.
IBM Alpha Zone, MassChallenge, First Data Corp. and Visible Systems, paired with URI, Ben-Gurion and Brown. The Rhode Island Innovation Hub, or iHub, would encourage "idea to impact" innovation in an accelerator program, occupied by IBM Alpha Zone, which operates a top accelerator in Israel, and MassChallenge, a nonprofit accelerator based in Boston. The team proposes a 5,000-square-foot facility in the Jewelry District of downtown Providence. It seeks $4.5 million in state funds, which would be matched by the partners.
Entanglement Research Institute, AECOM, SENEDIA, D-Wave Government Inc., Rigetti & Co., Zapata Computing, Cisco Systems, Scepter Inc., Esri, Planet Defense, city of Newport and URI. This project proposes a new facility in Newport to house a Quantum and Alternative Computing Center, which would create a computing nexus to bring together academic, commercial and government users.
Fabien Cousteau Ocean Learning Center, Raytheon Integrated Defense System, Naval Undersea Warfare Center, SENEDIA, UTIC and High Performance Composites, paired with URI. The proposal, called Project Proteus, would focus on the fields of oceanography, engineering and climate science, among others through a $3 million-plus upgrade to facilities at the URI Graduate School of Oceanography's Narragansett Bay Campus.
Farming Turtles and Geremia Farms, paired with URI. The Exeter-based Farming Turtles seeks $3.7 million for a 3-acre greenhouse and support building to grow microgreens, a healthy leafy vegetable, for human consumption. The Farming Turtles Greenhouse Innovation Campus would be on land adjacent to URI, potentially at Peckham Farm.
DePuy Synthes Products Inc., an affiliate of Johnson & Johnson, paired with URI, Brown and RISD. The proposed J&J Healthcare Innovation Campus would focus on patient-centered innovations through technologies including robotics, artificial intelligence, genomics and virtual reality. The immediate focus would be Smart Mobility solutions, to help people to regain mobility following knee injuries or ailments.
Loft LLC, paired with URI. The project, called the Slingshot Accelerator Space, would be a professionally run innovation and accelerator space to create hardware and software products.
Polaris MEP, Rhode Island Marine Trades Association and Composites Alliance, and Rhode Island Textiles Innovation Network, paired with URI, Roger Williams University, RISD, AS220, IYRS and DESIGNxRI. The Advanced Materials Innovation Center for Design & Manufacturing would focus on research and development of materials sciences, manufacturing and engineering of design-thinking concepts. The project requests $3.4 million from the state.
Rhode Island Mushroom Co., American Ag Energy Inc. and Verinomics, paired with URI. The Rhode Island Ag Technologies proposal would include a 20-acre site to grow vegetables, 7.5 acres to grow mushrooms and 5 acres for seed development, as well as 1.5 acres for plant and fungus research. It would occupy 59 acres of URI land at Peckham Farm and seeks $11.5 million.
Roger Williams Medical Center, Sorrento Therapeutics and PureTech Health, paired with URI and CCRI. This would create the Rhode Island CAR-T Design and Development Center, and serve as an innovation hub for development of promising cancer therapies.
Tiffany & Co. and Saint-Gobain S.A., paired with URI and RISD. This project would create  a center for collaborative applied materials research and innovation, located near the existing RISD campus.
Solielle Design Studio, Accurate Services Inc. and Pallisades Mill, paired with URI. This proposal would create what is described as an on-demand apparel micro-factory in the Peacedale village of South Kingstown, near the URI campus.
IBM Security, Infralinx Capital, and Samach + SEO, paired with URI. This would involve a $10 million to $16 million cybersecurity operations and training center at the campus in Kingston. A second phase could include a $100 million to $300 million expansion. The first phase would be financed by the group members, with state funds directed to student scholarships and to endow professor positions.
SphereE, Smart Game Systems Inc., WishKnish Inc., Focus Vision Media and Filarski Architects, paired with URI. This project, called the Center for Advancing a Circular Economy, would offer experiential engagement and education and develop a consulting practice and products intended to be revenue-generating, as well as engaging in research. The team seeks $5 million in Rhode Island funds.
Mary MacDonald is a staff writer for the PBN. Contact her at macdonald@pbn.com.