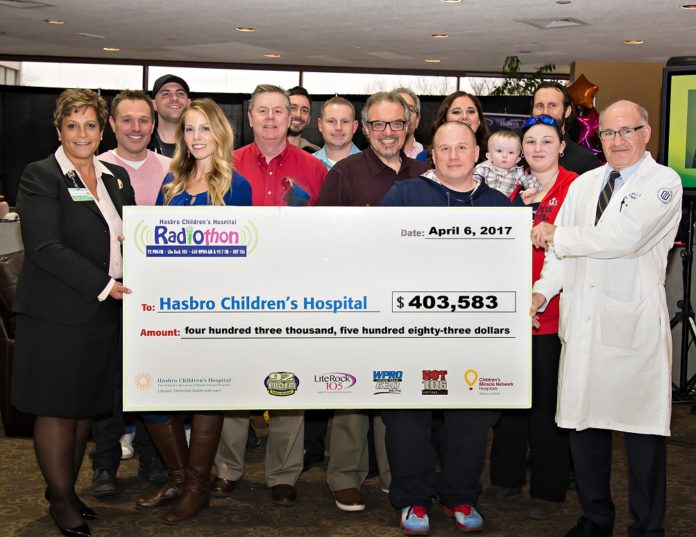 PROVIDENCE – At the 13th annual Hasbro Children's Hospital Radiothon, hosted by Cumulus Providence Radio Stations, volunteers answered calls as listeners to 92 PRO-FM, Lite Rock 105, News Talk 630 & 99.7 WPRO and Hot 106 called in, donating a total of $403,583.
The event, which was broadcast live from the hospital and saw more than 100 volunteers fielding phone calls from donors across Massachusetts, Connecticut and Rhode Island, took place April 5-6.
"The incredible outpouring of generosity from our community was not only amazing, but will have a tremendous impact on the lives of our patients and their families," Margaret M. "Peg" Van Bree, president of Rhode Island Hospital and Hasbro Children's Hospital, RIH's pediatric division, said in a statement. "On behalf of all who depend on our hospital, my deepest thanks to Cumulus Providence and all of the sponsors who made the Radiothon possible and gave people an opportunity to support our lifesaving work."
Funds generated during the 2017 Radiothon will go to support patient care, lifesaving programs and research. Since its inception, the Radiothon has raised more than $7.6 million for Hasbro Children's Hospital.
Emily Gowdey-Backus is a PBN staff writer.