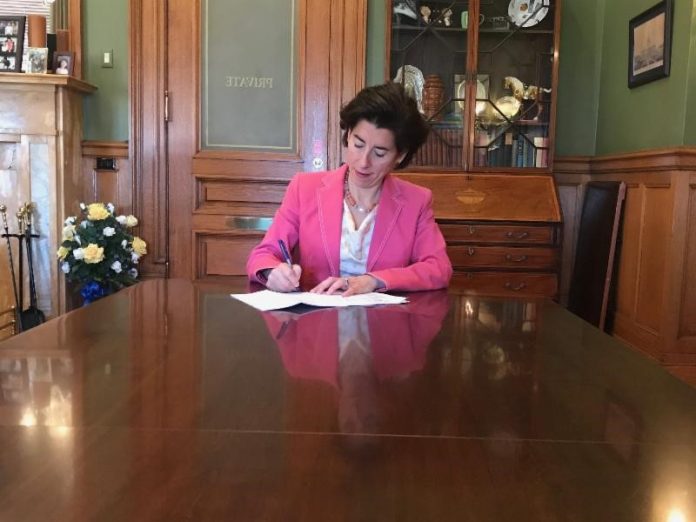 WOONSOCKET – Gov. Gina M. Raimondo announced a new public-private partnership designed to bring new job training programs through the establishment of the Northern Rhode Island Higher Education Center.
The education center will partner with companies, including Amica Mutual Insurance Co., CVS Health Corp., Fidelity Investments Inc. and AAA Northeast, to develop curricula and training programs for the center.
The program is modeled after the Westerly Education Center that has partnerships with General Dynamics Electric Boat and the Royce Family Fund.
Programs will specifically target needs of the private-sector participants while providing relevant and valuable skills to students at the center.
A spokeswoman for the R.I. Department of Labor and Training said that "the center will primarily serve postsecondary students who enroll in workforce training programs or higher education courses offered by our college and university partners."
The following training and development programs were announced:
AAA Northeast will develop training programs to support its needs for call center bilingualism, leadership training, data analytics and travel/tourism
Amica is developing training curricula to help Rhode Islanders compete for available jobs in computer information systems and building programs to meet the company's needs in call center services (including bilingualism) and leadership training
CVS Health will develop training cohorts to allow Rhode Islanders to become certified as pharmacy technicians and prepare them for jobs for data analytics and information technology. The company also will develop programs to foster leadership and management skills required for employees to move along established career paths and earn higher wages, and provide training for individuals with disabilities in a mock retail store
Fidelity has identified needs in data analytics and IT/cyber and will launch a partnership with Bryant University's Executive Development Center to train new hires
"America's Industrial Revolution was sparked in Northern Rhode Island and the Blackstone Valley. As we rebuild and strengthen our new economy, Woonsocket is positioned once again to play a big role in training people for good-paying, middle class jobs," said Raimondo in a statement. "This public-private partnership will help ensure that everyone who wants a shot at a good job can access the job training they need to be competitive."
No specific location in Woonsocket has been decided upon yet for the center. And while Raimondo included $4 million in her budget for the project, no formal budget or timeline for the entire project was given. The governor's office said in a statement that it believes the funding will potentially be matched by philanthropic, private and federal funds.
A spokesman for Raimondo said the project cost will depend on the location selected for the project as would the project's timeline.
"Our Westerly Education Center is living proof that public and private resources in higher education, industry and social services can unite to create solutions benefiting workers and employers alike," stated Commissioner of Postsecondary Education Brenda Dann-Messier. "The new education center in Woonsocket will continue to help Rhode Islanders achieve the postsecondary credentials required for success in high-demand, high-wage jobs."
Chris Bergenheim is the PBN web editor.