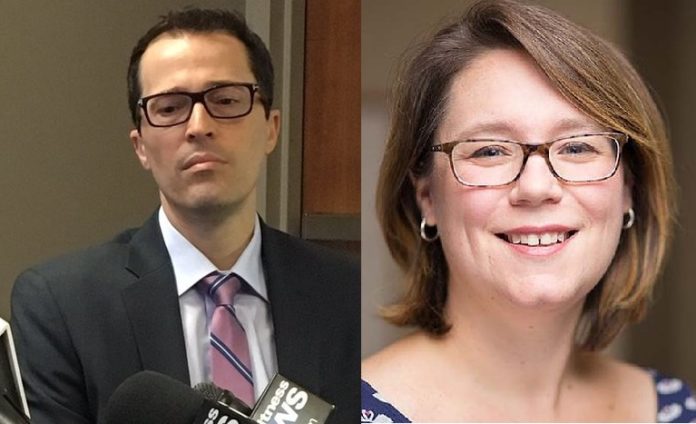 PROVIDENCE – Gov. Gina M. Raimondo announced two appointments to the state's Health Cabinet leadership on Friday.
Eric J. Beane was appointed secretary of the Rhode Island Executive Office of Health and Human Services by Raimondo, according to a press release from the Governor's Office.
Beane has served as Department of Human Services acting director since January and according to the release, currently serves as the head of the Unified Health Infrastructure Project turnaround effort. Beane will start as secretary beginning June 1 and will maintain a permanent role pending R.I. Senate confirmation.
"I am honored to have the opportunity to serve Governor Raimondo and the citizens of Rhode Island in this new position," Beane said in a statement. "I look forward to continuing to partner with OHHS staff and the administration's leadership as we seek to ensure access to high-quality, affordable services that foster the health, safety and independence of all Rhode Islanders."
In the same release, Raimondo announced the appointment of Courtney Hawkins as the new DHS director.
Hawkins, who currently serves as Providence Mayor Jorge O. Elorza's chief policy officer, will begin at DHS starting June 12. Hawkins previously worked for FEGS Health and Human Services, a New York City-based human services agency.
"I am grateful for the opportunity to join the Raimondo Administration in service of helping others in my home state," Hawkins said in a statement. "I plan to bring an efficient, person-centered approach to the Department of Human Services with the goal of making an impact in the lives of those in need of our services."
"Rhode Islanders deserve and demand high-quality public services. I am confident that the new leadership for our Health Cabinet will ensure better access to care and better outcomes for Rhode Islanders," Raimondo said in a statement.
Chris Bergenheim is the PBN web editor.