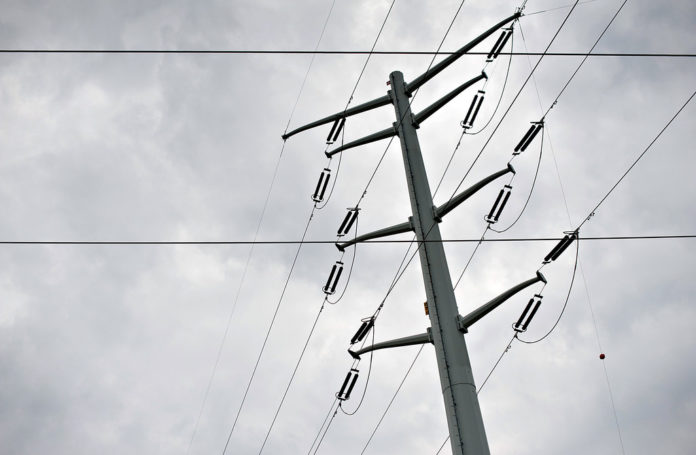 PROVIDENCE – Gov. Gina M. Raimondo directed Division of Public Utilities and Carriers Administrator Macky McCleary to conduct a review of National Grid Rhode Island's storm preparedness and restoration efforts after Sunday's wind and rain storm, the governor's office announced Thursday.
"Rhode Islanders should expect the lights to come on when the switch is flipped. National Grid owes Rhode Island families and businesses a swift response when power goes out and thoughtful planning to prevent outages when storms are forecasted," said Raimondo in prepared remarks. "I've visited communities around our state to assess the damage from this week's storm and observe Grid's restoration efforts. Too many Rhode Islanders are still without power, and I share their frustration with the lack of communication from National Grid. I'm directing DPUC to begin a comprehensive review of National Grid's preparation for and response to this storm as soon as they turn power back on for every impacted Rhode Islander. Ratepayers deserve answers."
DPUC will begin a review of National Grid following the company's completion of power restoration to the state. The review will also include a review of nationwide best practices and a comparison to other regional utilities performance during the same storm even in Connecticut, Massachusetts, Maine and New Hampshire. DPUC will also seek input from commercial and residential rate payers regarding their experience with the restoration.
"As with any significant disruption in electric service, it remains in all our interests to fully examine the reasons for the scope and duration of the most recent power outage," said McCleary. "This review will also afford us an opportunity to apply any and all lessons learned to future utility emergencies in a concerted effort to build a more sustainable and reliable power grid."
As of 5 p.m., Wednesday, 28,794 customers remained affected by outages in Rhode Island.
"We have seen substantial progress in the overnight hours into today, and we will be working around the clock until every last customer in Rhode Island has power," said Tim Horan, president and chief operating officer of National Grid in Rhode Island, in an earlier release Wednesday. "This event will go down as one of the most disruptive storms to hit Rhode Island's electrical system and we are fully focused on getting our customers back online. We would like to thank our first responders and community partners who have worked with us during this difficult time."
Chris Bergenheim is the PBN web editor.