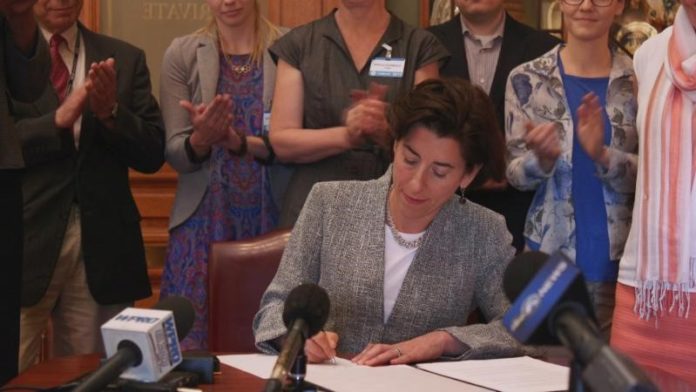 PROVIDENCE – Gov. Gina M. Raimondo signed an executive order that reaffirmed Rhode Island's commitment to the Paris Climate Accord on Monday, according to a press release. The executive order comes in response to President Donald Trump's decision to withdraw the United States from the Paris Climate Accord after attending the G7 climate talks earlier this year.
Two weeks ago, Raimondo announced that Rhode Island had joined the United States Climate Agreement, a coalition dedicated to fighting climate change.
In the executive order signed on Monday, Raimondo reaffirmed Rhode Island's commitment to reducing greenhouse gas emissions to 80 percent below 1990 levels by 2050,  reaffirmed that state agencies will work with the Executive Climate Change Coordinating Council to reduce greenhouse gas emissions in line with the Resilient Rhode Island Act, reaffirmed that the state will continue to look for new regional opportunities to reduce greenhouse emissions and reiterated the state's general commitment to the principles of the Paris Climate Agreement.
While the executive order does not specifically enact new regulations, it does come as vocalized defiance to the present federal administration's decision to abandon the global climate agreement.
Last year, an independent study said that achieving Rhode Island's emissions reductions by 2050 would be "a challenge."
According to the press release, 11 states, the District of Columbia and Puerto Rico have joined the U.S. Climate Agreement to date.
Chris Bergenheim is the PBN web editor.