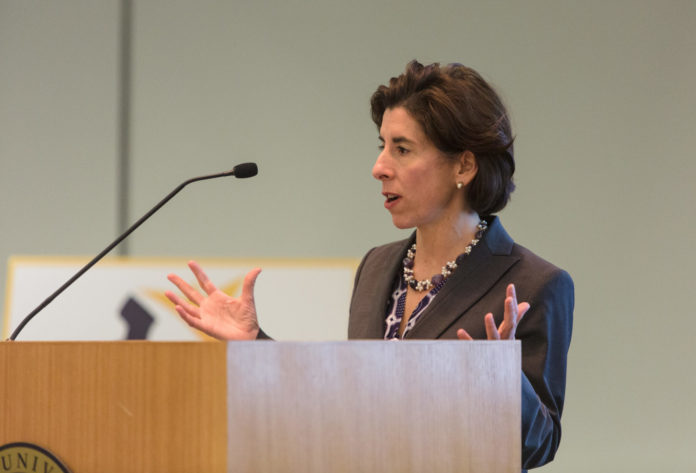 Editor's note: Due to the impending storm, this event has been postponed. A new date has not yet been set.
NEWPORT – Gov. Gina M. Raimondo will give remarks at the Innovate Newport groundbreaking ceremony at 2:30 p.m. on Friday at the former Sheffield Elementary School, on Upper Broadway.
The $7.1 million project – the creation of an innovation hub at the former Sheffield School – has been several years in the works. Most recently, R.I. Commerce Corp. awarded the project a $2.1 million Rebuild RI tax credit, completing the project's capitalization phase. The repurposed building will include office space and conference areas for tenants.
The Innovate Newport hub will focus on ramping up the state's economic efforts in ocean engineering, defense and cybersecurity – resilience-related technologies commonly needed in case of disaster. Potential commercialization synergy exists with the Naval Undersea Warfare Center and Woods Hole Oceanographic Institution in Woods Hole, Mass., among other organizations in the general region.
Innovate Newport is a collaborative effort between the city of Newport, Newport County Chamber of Commerce and the Economic Development Foundation of Rhode Island, led by Scott A. Gibbs.
Susan Shalhoub is a PBN contributor.