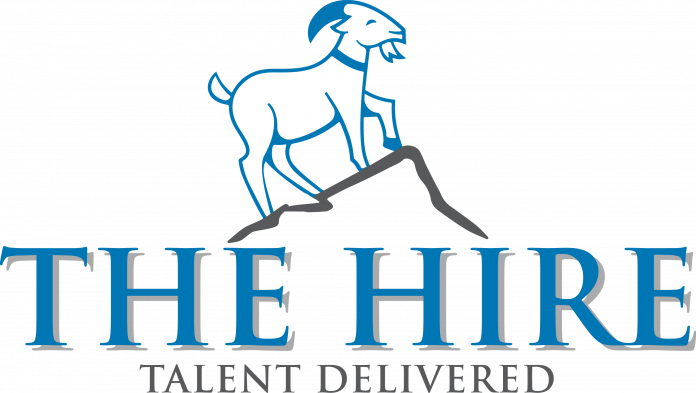 Co-founders Erin Pavane and Tyler Wentworth of The Hire bring a fresh perspective to the staffing industry.
Staffing industry experts, Tyler Wentworth and Erin Pavane, announce the launch of The Hire, LLC, a Providence County, RI, based recruitment agency. With the shared vision to bridge the gap, they found inherent in the staffing industry, The Hire is co-founded by Tyler, an influential and trusted industry business consultant, and Erin, a dedicated and passionate certified professional career coach.
Following decades of combined industry experience, Erin and Tyler identified two particularly troublesome patterns within the staffing industry. First, they witnessed many firms hire inexperienced recruiters, often fresh out of college, who are not properly trained. Noticing this lack of exposure and experience raised the question: "Are these recruiters as poised as they could be to effectively advise and assist business owners and help candidates?" Second, they saw that the staffing industry has the habit of treating individuals as "transactions," rather than as people, with a disregard to seeing the bigger, more humane and connected picture.
Erin & Tyler recognize that, in the long-term, this focus on simply "filling slots" and disregarding the human component of professional growth does not benefit the business, the candidate, nor the greater community. "There are gaps in this industry – let's bridge those gaps and change the reputation of the staffing industry. It's time to raise the bar." – Erin Pavane
These gaps led Erin and Tyler to envision something better. With that, they cultivated their vision and joined together to make it a reality.
With a focus on proactive (vs. reactive) hiring strategies and on a commitment towards "paying it forward" to strengthen the community through their alignment with local non-profits, The Hire has a fresh approach to recruiting and staffing.
For clients, The Hire immerses themselves into the culture of the business, learning each client's unique culture and needs. Through on-site visits and business-needs analysis, they become a true strategic partner. This personalized approach positions The Hire to be an extension of their clients' business, optimizing their ability to identify the best candidate match. "The most rewarding thing you can give a client is the ideal candidate that solves their business challenges. But, you can't find the right solution until you fully understand their problem."
– Tyler Wentworth
For candidates, they provide a true competitive advantage through concentrated preparation, career strategy assistance, certified professional career coaching, and timely, honest feedback. Their motto: "Treat people like people!"
The Hire believes that everyone deserves to be connected to the right opportunities and deserves thoughtful feedback after an interview. They recognize this as an important impetus towards gaining true direction and career momentum. "We dream big, set meaningful goals and make things happen!"
With an Advisory Board of industry experts to keep them apprised of current trends and a holistic approach that is decidedly energetic, focused and authentic, Erin and Tyler are powerful allies to clients and candidates. The Hire is well positioned to raise the staffing industry bar and, in doing so, to help make professional dreams come true.
About The Hire:
Talent Delivered. The Hire bridges the gap in the staffing industry with a unique, highly personalized approach. We create meaningful connections that build, shape and drive career fulfillment by matching the goals of our qualified candidates with the needs of our clients. This meticulous approach to working with clients makes The Hire perfect matchmakers and much more than a recruitment firm – we are your strategic partner, sounding board and industry expert.
Your success is our success!
For more information on how you can partner with The Hire, please contact us at info@the-hire.com or visit us online at www.the-hire.com.
Media Contacts:
Company Name: The Hire
Full Name: Tyler Wentworth
Phone: 1.888.382.HIRE
Email Address: info@the-hire.com
Website: www.the-hire.com