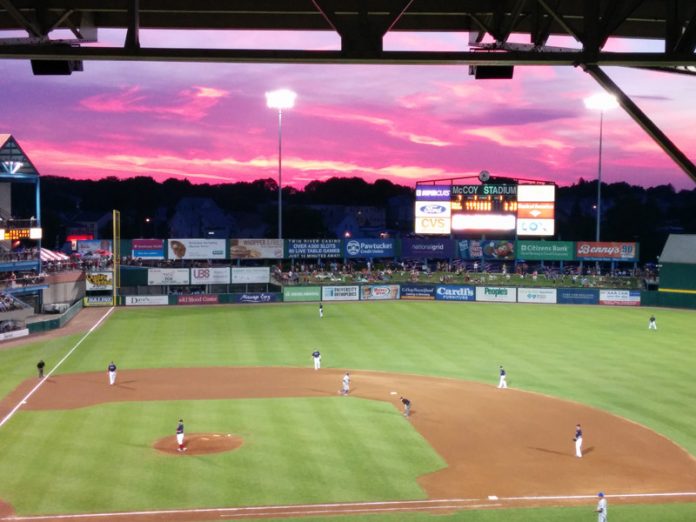 PROVIDENCE – Worcester is gaining momentum to land the Pawtucket Red Sox, at least according to Boston Globe sports reporter Nick Cafardo, who appeared on The Tara Granahan Show on WPRO-AM/FM 630/99.7 Monday to discuss the ongoing saga surrounding the construction of a new PawSox stadium.
Cafardo said that he has talked to sources familiar with the dealings of the Pawtucket Red Sox circle and the International League, part of the Minor League Baseball system that the team plays in, that think that Worcester's offer was better than the Rhode Island offer for the team and is gaining momentum against the Ocean State offer.
The outlay of money from the team wouldn't be as high in Worcester, he said, and noted that the Worcester deal has a lot of corporate money behind the plan, which is favorable to both the team and the league.
The league "feels that the team is putting forth a lot more money towards the deal than they think is prudent and in the Worcester deal … it's less money and think that's better for the team and its finances," Cafardo continued.
Cafardo also added that Massachusetts "has done its job trying to lure the team there, as well, they've had their act together through the whole thing," while noting that the Pawtucket deal has been up and down since its proposal. He said that Gov. Charlie Baker also has been involved in the pitch, pushing that the state is willing to take on more risk than Rhode Island.
Cafardo also credited Pawtucket Mayor Donald R. Grebien for his efforts to keep the team in Pawtucket and said that the doesn't think the deal is final either way but expects movement on the deal either way soon.
Grebien has continually warned local officials that the Worcester offer is real and viable, and that the state may very well lose the team to a Worcester bid.
Gov. Gina M. Raimondo signed the legislation allowing for a ballpark at Slater Mill on June 29, but team officials have not commented on it since.
The legislation authorizes the Pawtucket Redevelopment Agency to issue special revenue bonds for the $83 million facility, to be built on a site now occupied by the Apex building. The PawSox would contribute $45 million, including $12 million in owner equity. City and state tax revenue generated by the ballpark and surrounding development would make up the remainder.
A spokesman for the team said that the team is still negotiating with Pawtucket but that he did not have any information on the team's Worcester deal.