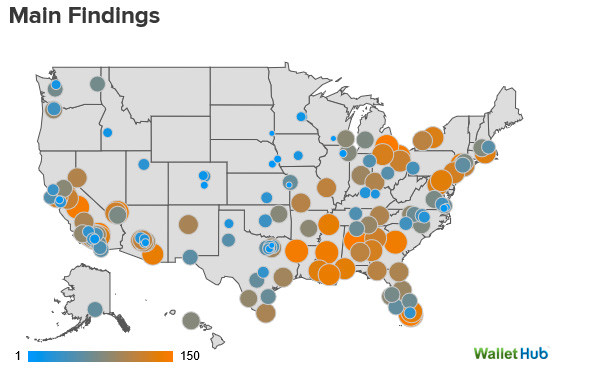 PROVIDENCE – Providence ended up on the wrong end of WalletHub's latest listing of the best and worst cities for families.
Rhode Island's capital city ranked 130th out of 150 cities around the country on WalletHub's list released Wednesday.
The financial services website said it compared the 150 largest cities in the nation across 36 key metrics ranging from crime rates, school system rankings and housing costs to number of pediatricians per capita, percentage of families living below the poverty line and percentage of families receiving food stamps.
While Providence fared even worse in subcategories of affordability and socioeconomic environment, coming in 141st and 140th, respectively, it least it's fun – it rose to 33rd for "family fun."
It also ranked 75th for education and child care, and 76th for health and safety.
The best city for families? Overland Park, Kan. That city has the lowest percentage of families living below the poverty line at 3.9 percent.
The worst? Birmingham, Ala.
Boston ranked the highest among New England cities, coming in 53rd.