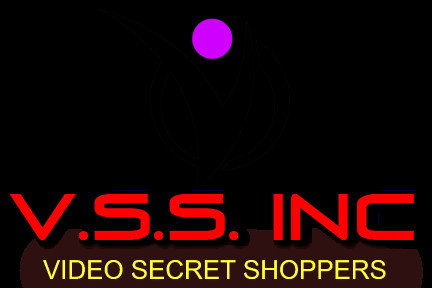 Video Secret Shoppers, (www.videosecretshoppers.com) has opened the regions, or perhaps the nation's first full service Video Secret Shopping firm.
Vic Pichette owner of Genesis Investigations a 25-year private detective agency, and Eye on Success a Hospitality Consulting firm, has created Video Secret Shoppers to focus on Customer Service and Sales Skills assessment and training.
"As a private detective agency, we have been using and perfecting these types of video cameras for years", says Vic Pichette.
What Is Video Secret Shopping?
"Video Secret Shopping is a Hi Tech version of secret or mystery shopping, says Pichette. With basic mystery shopping, companies hire non-professional people to shop at businesses or stay at hotels and fill out a check list or write a narrative assessment of their experience. The problem is these types of assessments are NOT ACCURATE which can negatively impact the employees being assessed.
"VIDEO SECRET SHOPPING is where our professionally trained Video Assessors are outfitted with state-of-the-art hidden video camera equipment concealed in clothing accessories such as a brooch, tie, purse or briefcase. Our video mystery shoppers captured on Hi-Definition video their entire experience when they visit a business. This is a remarkable accurate employee assessment and training tool. Voice tonality, body language, environment, customer service, sales skills and product knowledge are all captured on digital video" says Pichette.
"Our video mystery shops are ideal for Retail Business, Real Estate Sales, New Home Builders, Apartment Rentals, Assisted Living, Banks and Financial Institutions, Automobile Sales, Bars, Nightclubs and Restaurants, Hotels, Resorts, Cruise Lines and more".
"Video shopping has moved from the "big brother watching me" mentality to a standard corporate practice with results, which can be used to train and reward employees", says Pichette.  Let's face it, we live in a high tech video society where most companies already have video cameras watching their employees, and they tape phone conversations for customer service purposes, so having a tool like this at their disposal that shows exactly what their customer experience is invaluable".
"The positive side of video shopping has eliminated a lot of the fear, the anxiety, and the threat employees may have toward video shopping programs says Pichette. When the employee recovers from the initial uneasiness of being recorded, the video becomes a valuable training tool. Employees are given the chance to step outside of themselves. They can actually see and/or hear what their customers experience. This program WILL improve sales and service abilities, and will ultimately serve to improving the company's overall effectiveness and performance given the indisputable & objective nature with the actionable results".
"Our Video Shopping Programs are individually created for each client, and ALL employees are notified and sign on to the program. It's a win win for the company and employee. This tool will create better employees and therefore they will grow and prosper, and on the other side the company will have consistency and better sales".
For more information, please contact Vic Pichette at 401-225-4104 or PI16@cox.net or visit our web site at www.videosecretshoppers.com.