Providence and Rhode Island and the foodies who live here are no stranger to testing out new foods. This is not to be confused with the roster of unique foods that were invented here that have remained uniquely local tastes. Over the years, consumers throughout the state have taken part in many new product trials since long before the restaurant boom and the culture of fashionable food we know today. Many national brands got their start in these parts. Now another industry leader is giving our state a test drive, along with just one other area, to gauge interest in a new menu.
Panera Bread is planning to test a selection of nighttime-only selections here in September after an initial test market in Lexington, Ky., starting this month in a bid to bolster sales of on-premise and delivered dinners. A dinner-only menu of 10 items is being rolled out under the fast-casual chain's banner. Consistent with Panera's pledge to use only "clean" ingredients, each is prepared without artificial preservatives, sweeteners or flavorings. The company operates through franchisees. In Rhode Island, as well as most of Connecticut and in eastern Massachusetts, south of Boston, the Panera locations are owned and operated by longtime franchisee Howley Bread Group Ltd.
Rhode Island was one of the first franchise locations of the then-new Saint Louis Bread Co., which changed its name to Panera Bread in the late 1990s. Other chains that conducted test markets included Dunkin', which two summers ago was trying out some new frozen drink concoctions along with a limited run of breakfast sandwich-type creations, which then were rolled out on a national basis. The state was a hotbed of beer testing in the '70s and '80s, most noticeably for the introduction of Miller Lite beer, as well as a little-recalled brew known here as Plank Road, which changed its name to Icehouse when it went national in the 1980s, also from the Miller brewing company.
In recent years, Rhode Islanders' willingness to try something new led to the very successful food-business model of the food incubator, with Hope & Main's manufacturing facility in Warren leading the way. Several local food entrepreneurs took their homegrown creations to the next level with certified and commerce-worthy methods, standards and practices that have made local brands such as Backyard Food Co. and Cultured Foods mainstays on local supermarket shelves.
At Panera, the dinner menu will include table-sized flatbreads, which bear a strong resemblance to pizzas in a few different varieties, including steak and blue cheese; chipotle chicken and bacon; and margherita – the only one that fits the plant-forward trend reshaping a number of menus this summer. A corporate spokesperson for Panera said the company tried its hand some years ago with a pizza-like product called Crispani in 2006.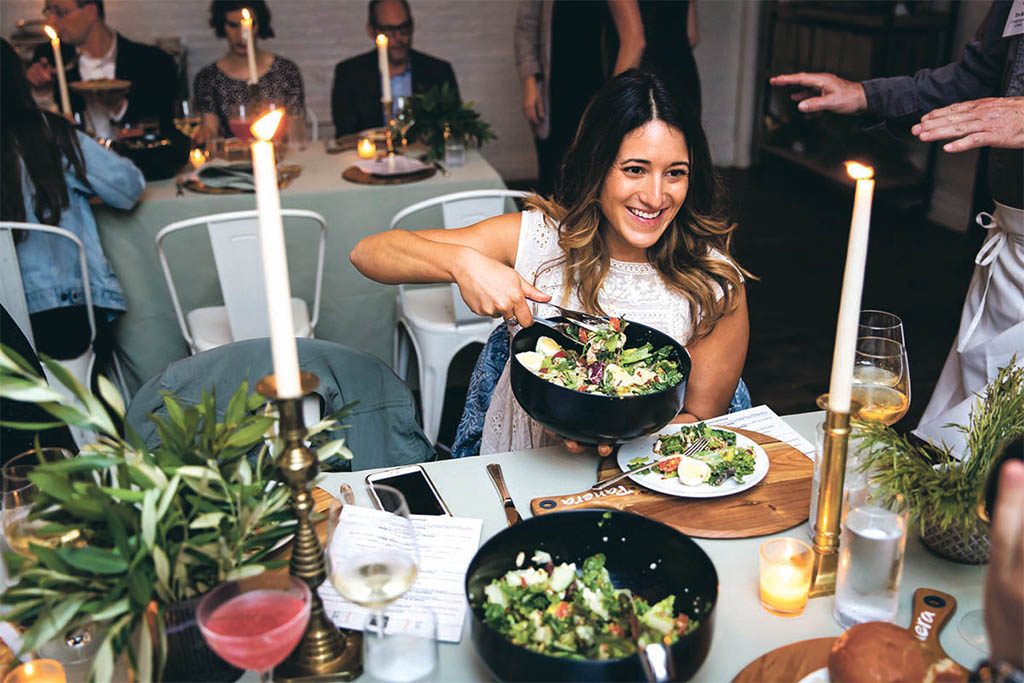 There are also dinner-sized sandwiches, including toasted pastrami, with Emmenthal cheese, creamy mustard and caramelized onions on ciabatta bread; and toasted Tuscan-grilled chicken, with provolone, parmesan, arugula, smoky tomato confit and basil mayo, also on ciabatta. The sides to be tested are sweet potato mash; tomato basil and cucumber salad, with a Greek dressing; and parmesan broccoli, flavored with a garlic cream sauce and grated parmesan. Each of the new items will be offered only after 4:30 p.m. The prices and other details, such as whether table service will be offered during dinner hours, were not disclosed.
These new items should find a demanding but fair audience who will put them through their paces and give a forthright review.
Bruce Newbury's "Dining Out" radio talk show is heard Saturdays at 11 a.m. on 1540 AM WADK, on radio throughout New England, through various mobile applications and his podcast. Email Bruce at Bruce@brucenewbury.com.