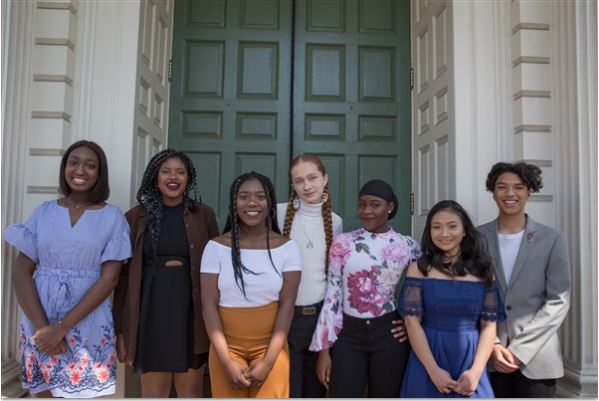 PROVIDENCE – The Rhode Island Foundation invites high school seniors to apply for the latest round of Carter Roger Williams Initiative college scholarships in honor of the Rhode Island founding father.
The deadline for the scholarships, which vary in size up to $20,000, is Tuesday, Feb. 12. In order to qualify, applicants must be Rhode Island residents, high school seniors and attend either a public, parochial or independent high school within the Ocean State.
"This initiative is intended to encourage study and examination. Roger Williams was a complex man, he was forward-thinking and yet very much a man of his time," said Jessica David, executive vice president of strategy and investments at the Rhode Island Foundation, in a statement. "We are committed to presenting a complete, verifiable and accurate representation of who he was and what he achieved – without bias."
Funded by longtime Rhode Island philanthropists John and Letitia Carter, the scholarships are designed to provide continuous support – up to $80,000 over a successful applicant's four-year college tenure based on financial need and academic standing.
Candidates will be evaluated based on financial need, understanding of Roger Williams' principles and record of academic achievement. More details about the scholarships are posted on the scholarship's homepage.
Emily Gowdey-Backus is a staff writer for PBN. You can follow her on Twitter @FlashGowdey or contact her via email, gowdey-backus@pbn.com.