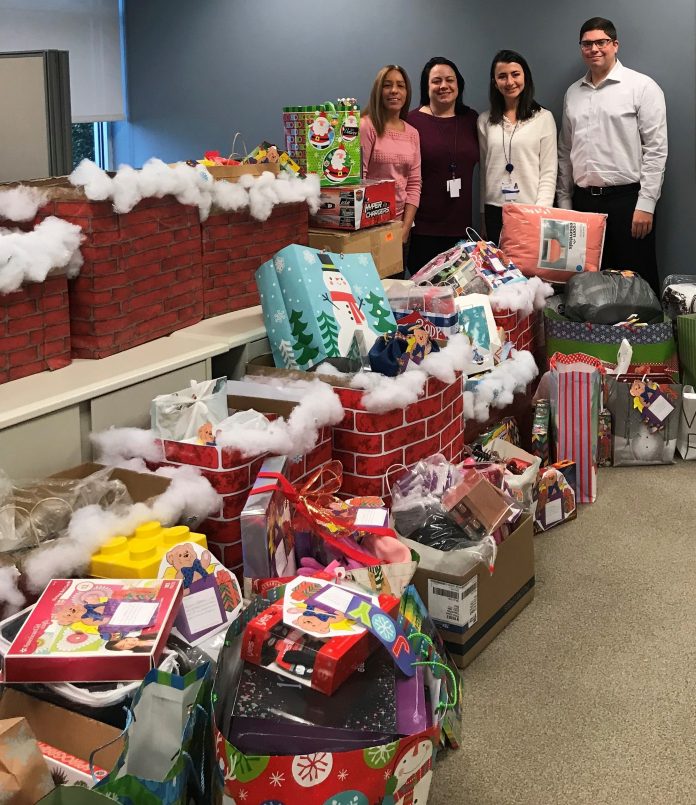 PROVIDENCE – Radiologists, technologists and staff at Rhode Island Medical Imaging donated about 400 Christmas gifts to 170 children who are part of St. Mary's Home for Children this past Christmas.
The children, whose ages ranged from 8 to 18 years old, received arts and crafts kits, makeup kits, posters, puzzles, gift cards and more to make their celebration brighter.
"Rhode Island Medical Imaging is making the holidays bright, memorable and joyful for the children in our care," said Carlene Casciano-McCann, executive director, St. Mary's Home for Children. "While we cannot adequately express our appreciation for their kindness and generosity, we can express our gratitude and ensure that RIMI knows that we feel fortunate that the young people we serve are the beneficiaries of R.I. Medical Imaging's good will. Thank you on behalf of the youth we serve!"
St. Mary's Home for Children is a secular, nonprofit agency in North Providence offering comprehensive treatment programs for boys and girls traumatized by abuse or experiencing the challenges of psychiatric disorders. Children are treated and cared for in residential, educational and outpatient programs.
"The team at Rhode Island Medical Imaging was happy to be able to be some of Santa's helpers this year for the children at St. Mary's," said Siobhain Sullivan, executive director, clinical operations, Rhode Island Medical Imaging. "Every child should have a memorable Christmas morning and we are proud to have helped such an important and worthwhile organization."
Rob Borkowski is a PBN staff writer. Email him at Borkowski@PBN.com.