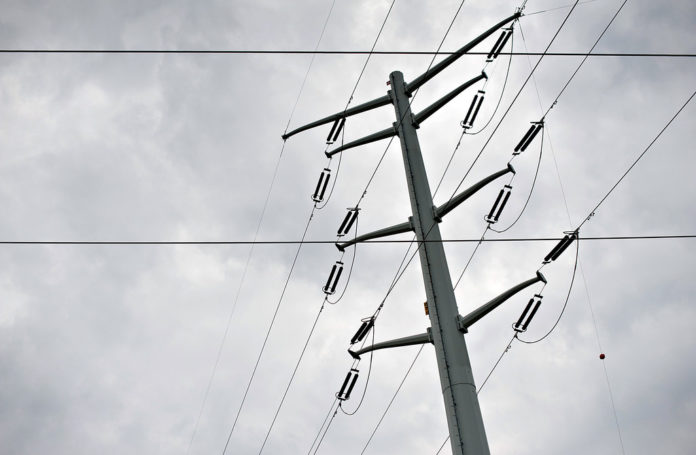 PROVIDENCE – Rhode Island is seeking to recoup funds from National Grid Rhode Island after releasing a report slamming the utility for its poor response to an October storm that left tens of thousands without power for days.
The R.I. Division of Utilities and Carriers released the 88-page report, detailing how the state's largest utility was largely unprepared when an October 29-30 storm hit Rhode Island much harder than expected.
The storm knocked out power for about 154,000 Rhode Islanders and National Grid was slow to restore service relative to other utility companies in the region. The report said deficiencies in prediction, operations and adaption contributed to a three-day delay in full restoration.
"After completing our investigation, it's clear that National Grid failed to adequately respond to the changing nature of this storm," said Macky McCleary, DPUC administrator, in a statement. "Its failure to bring in adequate resources in a timely manner delayed full power restoration by 36 hours. That inaction hurt businesses and frustrated Rhode Island families, and it was not acceptable."
National Grid released a statement saying it would continue to "partner with all state and local emergency personnel to get the job done."
"We look forward to engaging more with the division in a fact-based discussion about the October 2017 storm and exploring how we can continue to improve our restoration plans and performance," according to its statement. "We are dedicated to addressing public safety and minimizing the occurrence and duration of storm-related outages.
The DPUC is seeking to recover storm-related cost incurred because of the three-day delay. McCleary, however, did not know exactly how much, saying his office was doing an analysis. The amount, he said, would be finalized in a "relatively short period of time."
The report found National Grid lacks flexibility compared to other utility companies as it relates to adapting to storm changes. For example, the October storm was far more damaging than National Grid – and others – expected, which contributed to the widespread outages.
Unlike other utilities, however, National Grid did not adapt well.
"National Grid was not adequately prepared for the storm, which was more intense than anticipated and did not make adjustments until the storm was organized," according to the report.
Part of the issue, McCleary explained, is that National Grid doesn't currently have as broad a spectrum for how it designates storm severity compared to other utilities. How the utility prepares for each storm is dependent on that designation.
The issue came to the surface when other utilities in the region – many experiencing greater damage – restored power more quickly than National Grid after the storm, according to the report.
The report also found National Grid failed to acquire additional resources in a timely manner following the storm and failed to activate and staff a decentralized location to manage out of state resources when they became available.
In addition to the findings, the report provided detailed recommendations for how the utility should improve its storm preparedness. McCleary said he expects the company to fully comply within 100 days and will make regulatory changes as necessary.
Gov. Gina M. Raimondo, who saw the report ahead of time, said it left her "disappointed," and that Rhode Islanders deserved better service.
The company "dropped the ball in a number of ways," she said.
McCleary is concerned climate change is changing the calculus behind the frequency and severity of storms. Providence Business News investigated this issue – along with the impact of sea-level rise – and published a three-part series showing widespread unprepardness throughout Rhode Island.
McCleary said his division is now studying the issue.
"It's only going to get worse from here, so we need to get a lot better," McCleary said.
Raimondo agreed.
"Unfortunately, because of climate change, storms like the one we saw in October will continue to hit Rhode Island with more and more frequency. National Grid needs to be better prepared to weather our new climate," she said.
­Eli Sherman is a PBN staff writer. Email him at Sherman@PBN.com, or follow him on Twitter @Eli_Sherman.