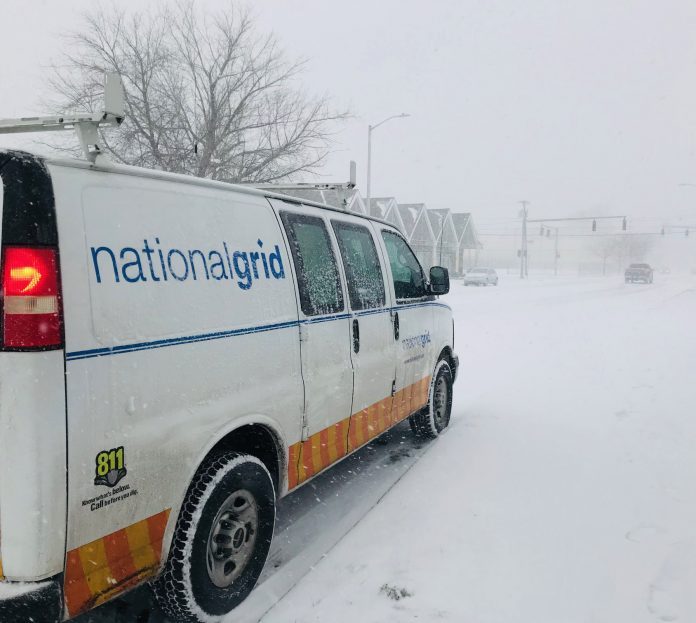 PROVIDENCE – Previewing a forthcoming report detailing the performance of National Grid PLC in the wake of a particularly damaging October 2017 storm, Gov. Gina M. Raimondo said the electric company "dropped the ball in a number of ways."
She said the findings of the study left her "disappointed" and that "Rhode Islanders deserve better service" than what was provided by National Grid in the wake of the October storm that left roughly 154,000 Rhode Islanders without power.
Local outages persisted for days and were reported up and down the East Coast from Maine to New Jersey.
After reading the report, which was compiled by the R.I. Division of Public Utilities and Carriers, Raimondo believes there are "areas where [National Grid] could be doing a better job for rate payers."
In particular, she would like to see improved processes and use of technology on National Grid's behalf as well as more "accurate and timely" communication with the public during storms.
She confirmed she will release policy proposals but added they are "primarily not legislative" in action and will not need approval from the General Assembly.
Raimondo expects what she called a "thorough" report from the DPUC to be published early next week.
"It took a little while" for the release, she said, "but I'm happy they took the time."
Emily Gowdey-Backus is a staff writer for PBN. You can follow her on Twitter @FlashGowdey or contact her via email, gowdey-backus@pbn.com.