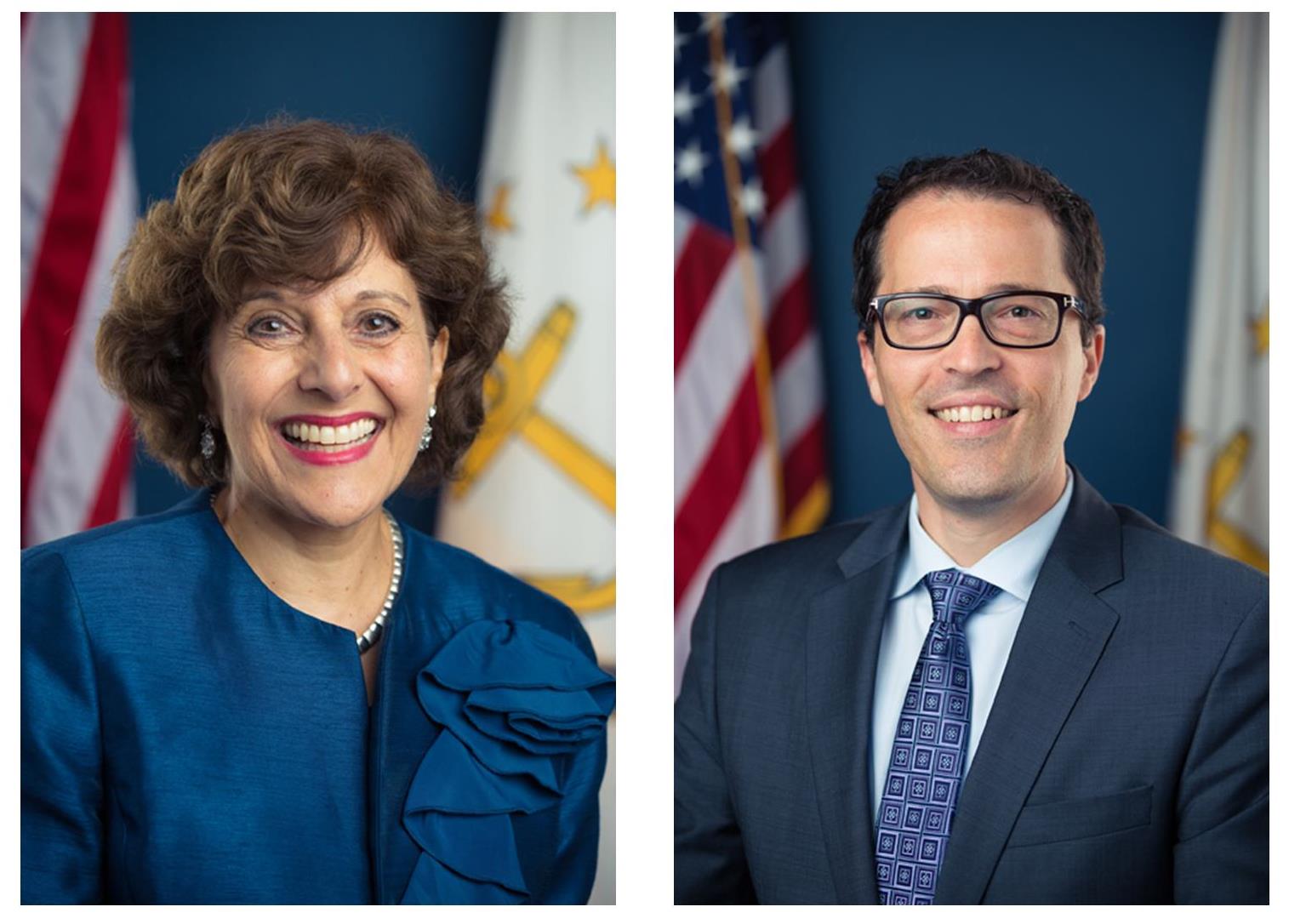 Appointments strengthen further collaboration among RI healthcare leaders to improve quality, safety, and value of healthcare in RI
Providence, R.I. – Dec. 11, 2017 – The Rhode Island Quality Institute (RIQI), RI's statewide Health Information Exchange (HIE) and a center for collaborative innovation in healthcare, announces the appointment of two new members to its Board of Directors:
– Marie L. Ganim, PhD – Rhode Island Health Insurance Commissioner
– Eric J. Beane – Secretary of the Rhode Island Executive Office of Health and Human Services (RI EOHHS)
Commissioner Ganim and Secretary Beane join RIQI's board of 20 members comprised of healthcare leaders from the community, business, academia, consumer, and government sectors. The board promotes collaboration throughout Rhode Island's healthcare industry, enabling the exchange and use of data as a foundation for the "Triple Aim" of better health, better healthcare, and lower cost.
Ganim brings with her more than 30 years of experience in public service. Her work within government at the federal, state, and municipal levels has largely focused on healthcare policy. She became RI's Health Insurance Commissioner in June of 2017, serving as director of policy and deputy chief of staff for the RI Senate previously. Ganim holds a Masters' Degree in Public Administration from Syracuse University and a PhD in Public Affairs from Northeastern University. She resides in Lincoln.
Beane was confirmed as secretary of the RI EOHHS in June 2017. Beane had most recently served as acting director for the RI Department of Human Services appointed by Governor Gina M. Raimondo. He has also served as the Governor's chief operating officer and deputy chief of staff. As chief of staff, he assisted in policy development in public health and safety as well as led the establishment of the Governor's Overdose Prevention and Intervention Task Force. Beane completed his undergraduate studies at the University of Chicago and holds a Juris Doctor from the University of Arizona James E. Rogers College of Law. He resides in Providence.
"I am excited to welcome Commissioner Ganim and Secretary Beane to RIQI's Board of Directors," said Laura Adams, president and CEO of RIQI. "Since its inception, RIQI has been guided by – and has continued to evolve through – the keen insights, public/private partnership, and open collaboration between our state's health care leaders. With backgrounds directly related to RIQI's mission, I know our two newest members will contribute significantly to our shared goals of improving health and the quality, safety, and value of healthcare in RI."
The next RIQI Board meeting will be held on Wednesday, January 10, 2018. All board meetings are open to the public and are located at RIQI: 50 Holden Street, Suite 300, Providence, RI 02908. Meetings are held on the first Wednesday of each month unless otherwise noted.
About Rhode Island Quality Institute (RIQI)
RIQI is a center of collaborative innovation that advances health and healthcare transformation. The company's mission is to improve the quality, safety, and value of healthcare and share knowledge that advances the field of healthcare improvement. RIQI is a 501c3 non-profit organization founded in 2001 and overseen by a board of directors comprised of senior health industry leaders from the community, including CEOs of hospitals, health insurers and health-related businesses, along with leaders of consumer groups, academia, and government agencies. For more information, visit www.riqi.org.
CONTACT: Scott Young
401-276-9141
syoung@riqi.org