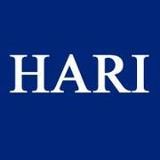 PROVIDENCE – Rhode Island's hospitals posted a collective operating loss in fiscal year 2013, the second time such a loss has occurred (the previous occurrence was in fiscal 2011).
The loss totaled $58.7 million, which represented an operating margin of -2 percent. Eight of the eleven acute-care hospitals in the state reported negative operating margins.
The numbers were released Friday by the Hospital Association of Rhode Island, which underscored increasing demands on hospitals in the form of uncompensated care.
In 2013, uncompensated care exceeded $192 million. Uncompensated care has increased by more than 50 percent in the last six years. In 2008, the value of uncompensated care was $126.7 million.
Ed Quinlan, president of HARI, cited the freeze on Medicaid and the decision by the state not to cover gaps between Medicaid and Medicare payments in the budget proposed by Gov. Lincoln D. Chafee as further potential challenges to the association's hospitals if the governor's budget were to be passed as submitted.
"Our position is that we continue to acknowledge the role of hospitals in the state and yet we continue to offer budgets that seek to harm that key sector of the economy," Quinlan said. "We can't continue to talk about the new economy being important, the knowledge district, 'meds and eds,' and every year fail to recognize that 21,000 professionals working in hospitals are going to be diminished through payments by the state of Rhode Island."
Included with the operating loss data were various other hospital metrics for fiscal 2013.
Emergency department visits totaled 454,758; ambulatory surgeries, 86,536; inpatient surgeries, 30,317; and births, 11,536.