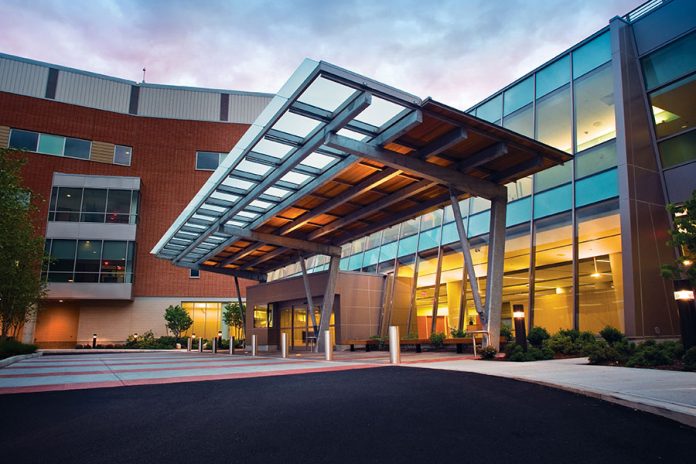 PROVIDENCE — The R.I. Department of Health and Women & Infants Hospital will partner in a $3.2 million grant-funded initiative providing prepartum and postpartum mood disorder screening and treatment.
Mood disorder, including depression during and after pregnancy, is the primary medical complication of pregnancy for mothers, according to Women & Infants' statement on the effort. For 10 to 20 percent of women, pregnancy-related emotional and psychological changes may be more than they can handle without help. Pregnant and postpartum women are also as risk for substance-use disorder, according to Dr. Nicole Alexander-Scott, RIDOH director.
"The period of time just before and after a family welcomes a baby is one of excitement and hope, but it can also be one of the more vulnerable periods in a woman's life. Among the many challenges that women can face are depression during pregnancy, postpartum depression, and substance-use disorder. For each of these issues, broad, comprehensive screenings programs are a key to successful treatment," Alexander-Scott said.
Each health issue is treatable with behavioral health counseling, but first, proper screening is necessary. With that in mind, the Health Resources and Services Administration, an agency of the U.S. Department of Health and Human Services, recently awarded RIDOH   the five-year, $650,000-per-year grant funding the collaborative initiative.
"Many people, including health care providers who treat pregnant and postpartum women, don't realize how common mood disorders are and that they can affect any woman," said Margaret M. Howard, division director of the Center for Women's Behavioral Health and founder of the Day Hospital at Women & Infants Hospital, the nation's first mother-baby perinatal psychiatric partial hospital program.
"While there are risk factors for developing postpartum depression, the postpartum period (up to one year after delivery) is the most vulnerable time in any woman's life to come down with a mood or anxiety disorder.  This is exactly why screening is so important," Howard said.
Once screening is done, Women & Infants Hospital can provide help with board-certified psychiatrists, psychologists, social workers and clinical nurse specialists to treat and manage a wide range of psychiatric conditions before, during and after a woman's pregnancy.
The overarching goal of the grant is to improve the mental health and well-being of pregnant and postpartum women and, thereby, their infants' social and emotional development through increased access to affordable, culturally and linguistically appropriate treatment and recovery support services, said Alexander-Scott.
"This partnership will allow us to get vital screening services to women throughout the state and will allow us to focus on critical risk factors, such as experiencing stressful life events, being a teen mom, and having a history of depression. Working together, we can get every woman and family in Rhode Island the supports they need to ensure their health and wellness during every phase of life," said Alexander-Scott.
Rob Borkowksi is a PBN staff writer. Email him at Borkowksi@PBN.com.