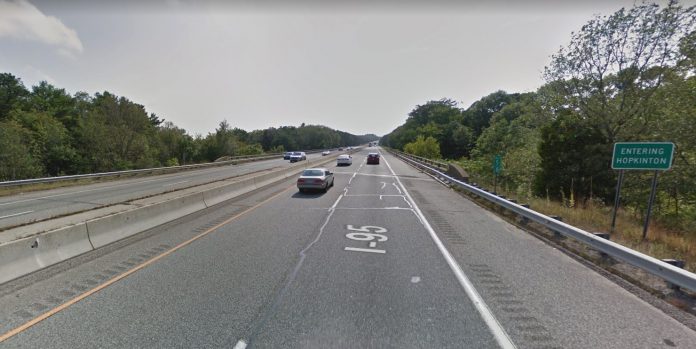 HOPKINTON – Work on the Wood River Valley Bridge, which carries Interstate 95 over the Wood River and Mechanic Street on the Hopkinton-Richmond town line, will begin the week of Nov. 26, with a lane shift to the right for both northbound and southbound travel, and narrowed lanes and shoulders, the R.I. Department of Transportation announced Friday.
The department noted that no travel lanes will be closed during daytime hours, peak travel periods or holidays but said lane closures may be needed Sunday through Thursday nights from 7 p.m. to 6 a.m.
The bridge is located roughly one mile north of Exit 2.
RIDOT does not expect the work to have much impact on travel times but urges motorists to reduce speed and to drive carefully through the work zone.
The bridgework is a $16.8 million project and is expected to be finished in fall 2019. Another traffic change at the location is expected by summer 2019 to prepare work on the I-95 North side of the bridge.
Chris Bergenheim is the PBN web editor. Email him at Bergenheim@PBN.com.