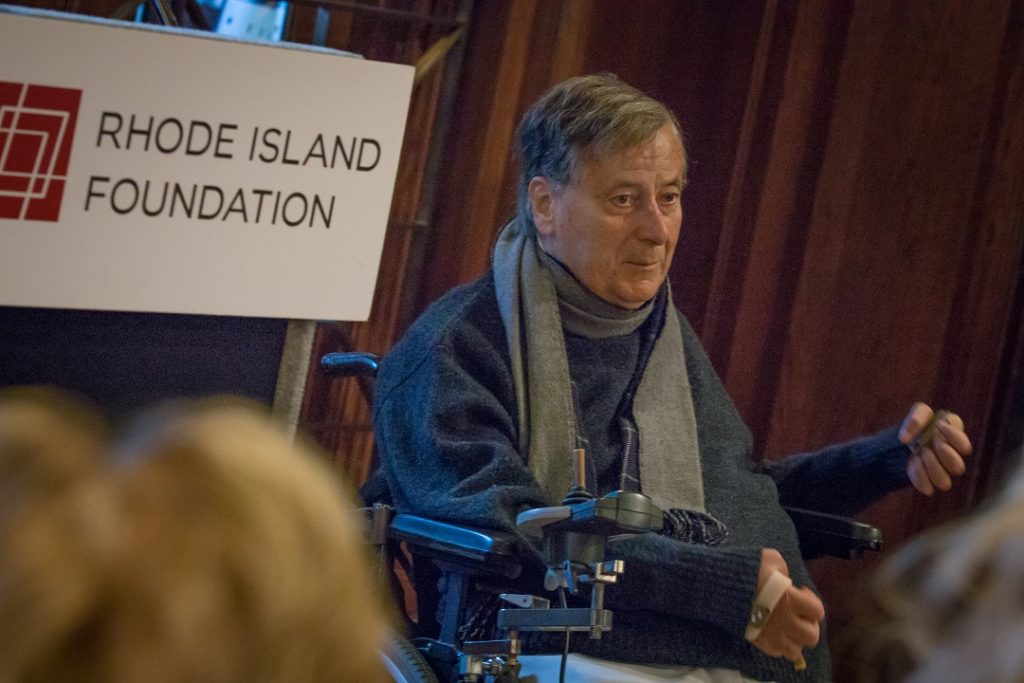 PROVIDENCE –Rob DeBlois, the principal of the The Urban Collaborative Accelerated Program received $50,000 in the inaugural Murray Family Prize for Community Enrichment, the Rhode Island Foundation announced Thursday.
UCAP is an independent public middle school that partners with school districts to identify students that are at risk to drop out and help them "catch up" to their grade level and return them to their original school.
The program awards credit for demonstration of knowledge and skill over "time in-seat."
The award was created by the family of Terrence Murray, former CEO of Fleet. It is the first award program the Murray family has created at the Rhode Island Foundation.
"We sometimes forget to celebrate the uniquely Rhode Island examples like the one Rob sets for us," said Neil D. Steinberg, RIF president and CEO.  "We are grateful to the Murray family for trusting us with this gift to the community, and for working with us to acknowledge some of the many Rhode Islanders who are working to make lives better."
The award recognized DeBlois for his decades long commitment to educating Rhode Island's "most challenged, low-income, urban and mostly immigrant students who have a history of school failure."
"I am humbled by this recognition, and I thank the Murray family for this honor," said DeBlois. "The work continues, and while an award like this one provides great personal validation, I am also hopeful that it will encourage more people of influence to think of the kids we serve as their own. To treat them as their own, invest in them as they do their own children."
The Murray Family Prize for Community Enrichment will be "occasionally awarded for 'above and beyond achievement' by individuals or organizations that have proven themselves to be innovative and resourceful, implemented new ideas or performed heroic deeds," according to a release by the foundation.
Chris Bergenheim is the PBN web editor.