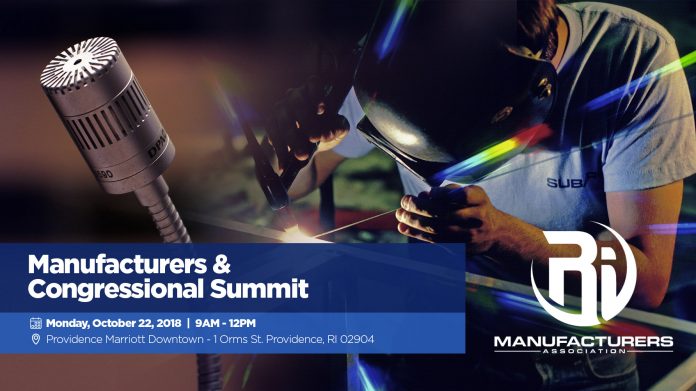 Rhode Island Manufacturing Association (RIMA) will hold it's next seminar on Monday, October 22nd at the Providence Marriott Downtown in Providence, RI.
The seminar will feature a Q&A with a Congressional Leadership panel featuring U.S. senators Sheldon Whitehouse and Jack Reed, and Congressmen Jim Langevin and David Cicilline. The panel will be discussing relevant issues that manufacturers face in the U.S. This event will allow manufacturers to submit their questions and concerns to our congressional panel.
"This is an opportunity to discuss with our Congressional Leaders the issues facing Manufacturers in today's world. Discussions will be on tariffs, tax reform and the view from Washington DC about manufacturing impact on our nation. We encourage all manufacturers to engage with our Congressional Leaders and hear their take on the issues we face as an association." – Dave Chenevert
The seminar will take place from 9:00AM to 12:00PM on Monday, October 22nd at the Providence Marriott Downtown in Providence, RI 02904.
To learn more about the event – and to register, visit:
http://rimanufacturers.com/event/manufacturers-congressional-summit/
About RIMA
The Rhode Island Manufacturers Association (RIMA) is a 501c(6) organization formed in 1997 to serve as the unified voice of Rhode Island's manufacturers. As an advocate for strengthening and growing Rhode Island's manufacturing sector, RIMA engages with government leaders, academic institutions and likeminded organizations to improve the business climate, connect manufacturers with available resources, and facilitate opportunities to create new jobs and business opportunities in the Ocean State. For more information on RIMA, visit www.rimanufacturers.com.